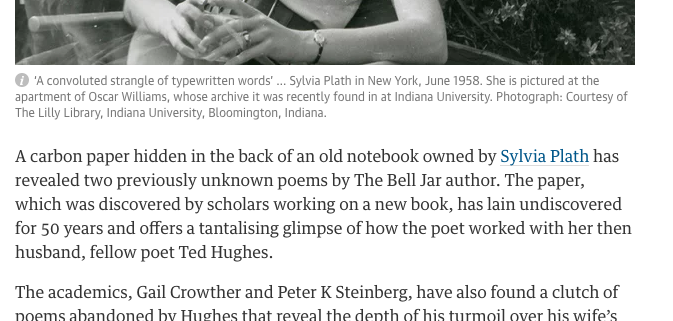 The Guardian's Danuta Kean reports on a startling discovery of previously unknown poems by Sylvia Plath, found to have been typed on carbon paper in an old notebook that belonged to her. The timing of this may prove helpful for myself and an author client of my literary agency as I am currently submitting that writer's nonfiction book proposal about Plath and Ted Hughes to publishers in the US and the UK. This comes on top of many other developments about Plath and Hughes revealed in the past few months that point to the baleful influence Hughes exerted on Plath in the last months of her life.
As an editor, I first became involved with the Plath-Hughes story when in 2007 I edited and published The Lover of Unreason: Assia Wevill, Sylvia Plath's Rival, and Ted Hughes's Doomed Lover, which Publishers Weekly reviewed as "Assiduously researched, compulsively readable…an important book."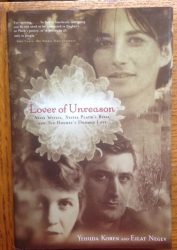 I will post more about the new book in the weeks to come. You can read the article via this link, and I've pasted in a screenshot of the Guardian story's opening paragraphs below.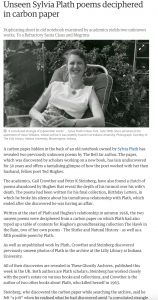 http://philipsturner.com/wp-content/uploads/2017/05/Plath.png
1274
673
Philip Turner
http://philipsturner.com/wp-content/uploads/2016/11/GGB_Logo.png
Philip Turner
2017-05-25 12:03:19
2017-05-25 12:03:19
New Sylvia Plath Poems Discovered on Old Sheet of Carbon Paper