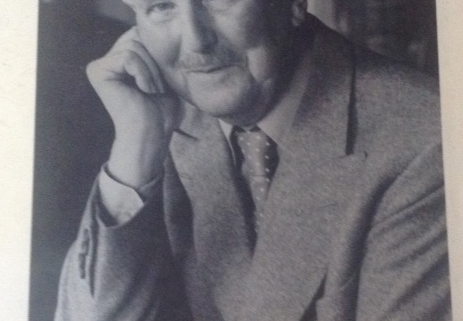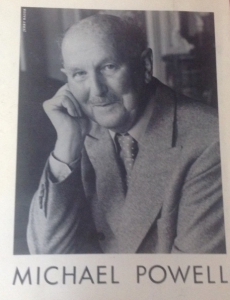 Quite possibly my favorite filmmaker is Michael Powell, the British director who with his creative partner Emeric Pressburger made such classic movies as "Black Narcissus," "The Red Shoes," and "A Matter of Life and Death." Two personal favorites were set and filmed in black & white in the Scottish Hebrides, "The Edge of the World" (released in 1936, made before he knew Pressburger) and "I Know Where I'm Going" (made with Pressburger, released in 1945). I have been to Scotland on four visits over the years and remain in thrall to its history, people, and landscapes.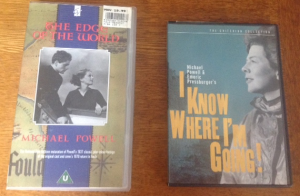 I was cheered to see in this recent NY Times magazine travel piece that Powell and his work also enchant Indian-born novelist Neel Mukherjee, who for his story visited the mostly depopulated St Kilda archipelago where "The Edge of the World" was filmed. I shared Mukherjee's story and linked to it on Facebook, and embedding that post here with the NYT link.

The epigraph in Powell's 1986 autobiography, attributed to Hein Heckroth, art director on "The Red Shoes," is
Movies are the folklore of the twentieth century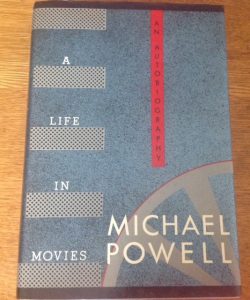 The book opens with this paragraph:
"All my life I have loved running water. One of my passions is to follow a river downstream through pools and rapids, lakes, twists and turnings, until it reaches the sea. Today that sea lies before me, in plain view, and it is time to make a start on the story of my life, to remount it to its source, before I swim out, leaving behind the land I love so much, into the grey limitless ocean."
Powell tells great stories about the making of his movies, including the duo filmed in the Hebrides.
http://philipsturner.com/wp-content/uploads/2018/06/Michael-Powell.png
603
463
Philip Turner
http://philipsturner.com/wp-content/uploads/2016/11/GGB_Logo.png
Philip Turner
2018-06-02 17:54:08
2018-06-03 15:17:37
An Ode to Michael Powell's 1936 Film "The Edge of the World"