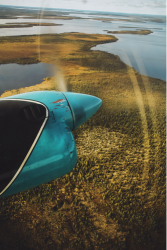 One of the most exciting things in my work as an independent editor and literary agent is when I have the opportunity to work with a new writer on their manuscript, helping them develop it to the point where a publisher later makes an offer to publish it. That is what's occurred with writer Alex Messenger's book, The Twenty-ninth Day: Surviving a Grizzly Attack in the Canadian Tundra, which I recently sold to Blackstone Publishing. They're an Ashland, Oregon-based company that in the past couple years has grown from being a publisher of audio books only (several months ago I sold them audio rights to The Last Days of Sylvia Plath), to now having a full print program, with reissues such as Mr & Mrs Hollywood: Edie and Lew Wasserman and their Entertainment Empire by Kathleen Sharp (by coincidence I edited the original edition for Carroll & Graf Publishers in 2004) and new, never-before-published titles. Below is a lightly edited version of the pitch letter I submitted to editors with the manuscript, prompting the offer from Blackstone.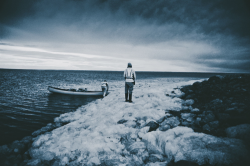 A denizen of the wild places and freshwater lakes of northern Minnesota, by his early teens Alex Messenger had already gone on many wilderness and canoeing journeys, sometimes with his family, other times with peers through a local YMCA camp. The summer he was seventeen, a friend encouraged Alex to be a paddler on what would be his most ambitious trip yet: 
"'You should come,' Mike urged me. Going on the Hommes du Nord expedition would mean spending forty-two days traveling through northern Canada, a near month and a half on trail, of whitewater canoeing, of portaging, of sleeping on a thin mat in a thin tent, forty-two days of dried food, adventure and fresh air."
For the first twenty-eight days, Alex and his fellow paddlers confronted many difficulties in the Canadian sub-Arctic, including ferocious whitewater rapids that challenged their paddling skills, and an island locked in by shifting ice that barely allowed them to paddle their canoes away from it. The most dangerous animals they encountered were ornery musk-oxen. But on the twenty-ninth day all that changed when on a solitary hike Alex encountered a grizzly bear that attacked him. A life and death struggle ensued as Alex tried to retreat from the bear's grasp, then bounced his heavy camera case off the bear's snout, all before slipping in to a state of semi-consciousness. 
When Alex came to, he was alone, wounded and bleeding but somehow still alive. Forcing himself upright, he struggled back to camp in terrible pain from a severe thigh wound, where he was soon being treated by his resourceful companions who sought advice on emergency care from doctors back home via their satellite phone. An immediate evacuation was considered, but in the short term they resumed the canoe journey, hoping to reach the point on the map where the whole expedition was due to conclude at a remote fly-in village. In the days that followed, Alex tried to make himself useful on the water, helping to paddle when he could, though his injuries made the effort excruciating while aggravating the wound.  
A few days later, Alex, his fellow paddlers, and the camp directors back in Minnesota faced a difficult decision: let the party navigate to the village, or have Alex evacuated right then. I will let you discover their decision for yourself. 
The 85,000 word manuscript recounts an unusual coming-of-age story filled with inspiring descriptions of Arctic landscape, thrilling riverine adventures, and high risk adventure, all written more than a decade later from the perspective of a more mature Alex Messenger, who continues to enjoy wilderness camping and works in the outdoors and camping equipment industry with outfitter Frost River, for which he attends many trade shows; these will afford him an excellent opportunity to promote the book. 
Two comparable books that you might look to as models of success would be Between a Rock and a Hard Place by Aron Ralston and The Revenant: A Novel of Revenge, which it so happens I edited and published at Carroll & Graf in 2001. 
Below is an announcement that ran in the book industry newsletter Publishersmarketplace. The photographs illustrating this post are by Alex Messenger, whose Instagram handle is @messengerphoto. If you enjoy adventure and survival narratives such as  Jon Krakauer's Into the Wild (where by contrast the young protagonist did not survive his wilderness ordeal), Admiral Richard Byrd's Alone, and Great Heart: The History of a Labrador Adventure by James West Davidson and John Rugge, then you'll definitely enjoy The Twenty-ninth Day  when it's published in 2019 or 2020.

http://philipsturner.com/wp-content/uploads/2018/08/Airborne.png
500
333
Philip Turner
http://philipsturner.com/wp-content/uploads/2016/11/GGB_Logo.png
Philip Turner
2018-08-02 13:01:35
2018-08-14 22:20:08
Sold: "The Twenty-ninth Day: Surviving a Grizzly Attack in the Canadian Tundra" by Alex Messenger