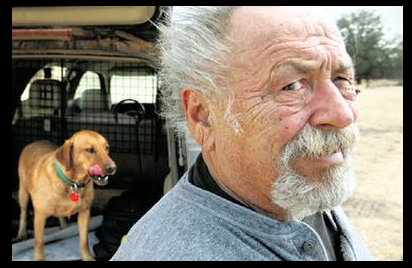 I'm very excited to announce that under the banner of my literary agency Philip Turner Book Productions I've sold Devouring Time: Jim Harrison, a Life to Blackstone Publishing in print, ebook, and audiobook, on behalf of my author client Todd Goddard, associate professor of literary studies at Utah Valley University.  This will be the first biography to chronicle the fascinating, large life of the acclaimed poet and fiction writer (1937-2016). Goddard will examine all aspects of Harrison's creative life, and how he incorporated major life milestones in to his work. Among those momentous events:
 The fatal car wreck that killed Jim's father and sister when he was twenty-four; he blamed himself as they were heading to a weekend stay at a family cabin for which Jim had intended to join them until his last-minute cancellation delayed their departure. The tragedy spiraled Jim in to a deep depression, while also spurring his dedication to writing, as he soon after published his earliest poems and met Denise Levertov who shepherded his first book to publication, a poetry collection from Norton.
Jim received an introduction to Jack Nicholson who became a patron, supporting him financially through the completion of the three novellas that would become the collection,  Legends of the Fall; this relationship led to work on film projects and relief from the money woes that had long burdened him. Through this he also formed associations with many Hollywood figures including Anjelica Huston, John Huston, John Belushi, director Bob Rafelson and his wife Toby, who had made the match with Nicholson, and Stanley Kubrick, with whom Jim played chess.
Working with publisher Seymour Lawrence, who embraced the idea of publishing a collection of novellas, an unorthodox experiment that other publishers of the day were not eager to take on. Interviews by the biographer with Harrison's longtime agent Bob Datilla explore the relationship between the writer and publisher.
Harrison's sense of place will also be key to the narrative, as Goddard explores the importance of landscape in Jim's poetry and fiction, mapping his life and situating him topographically. This process will unfold throughout the book in a number of important locales, from the lakes and forests of Michigan, to the crashing surf of the Florida Keys, to Greenwich Village where he drank with Jack Kerouac at the Five Spot bar, to hardscrabble Durango, Mexico, as well as Montana, Hollywood, Arizona, and Provence, France.
Todd Goddard regularly teaches Harrison's fiction and poetry, and has presented research on Harrison's works for the Jim Harrison Society at the American Literature Association's annual conference. His research is well underway, already taking him in to the Harrison archive courtesy of the late author's estate, thanks to an introduction by generous executives at Grove Atlantic. The archive includes correspondence with Raymond Carver, Francis Ford Coppola, Annie Dillard, Louise Erdrich, Allen Ginsberg, Barry Lopez, Peter Matthiessen, Norman Mailer, Gary Snyder, David Foster Wallace, Terry Tempest Williams, and Tom McGuane.
Goddard is also in touch with the The Jim Harrison Author Page on Facebook, where more than 10,000 fans celebrate the writer's life, from preparing a special cassoulet to arranging bookstore discussions of Harrison's work.
In Harrison's later years, he was twice a featured guest on Anthony Bourdain's TV shows, gaining a status as an elder statesman of American letters and enlightened living. With such biographies as Madison Smartt Bell's work on Robert Stone (Doubleday, published this month), and Blake Bailey's life of Philip Roth (Norton, 2021), it's a propitious time for this biography of Jim Harrison.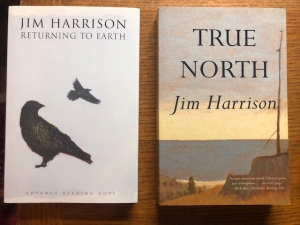 http://philipsturner.com/wp-content/uploads/2020/03/Jim-Harrison.png
268
412
Philip Turner
http://philipsturner.com/wp-content/uploads/2016/11/GGB_Logo.png
Philip Turner
2020-03-30 13:17:08
2020-03-31 15:25:42
Sold: "Devouring Time: Jim Harrison, a Life" by Todd Goddard