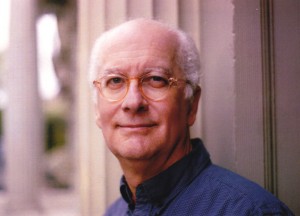 I have been in the book business as a bookseller, editor, publisher, author consultant, and literary agent for nearly forty years. Under the rubric of Philip Turner Book Productions LLC I offer a diverse menu of editorial, publishing, and consulting services to authors, agents, publishers, and related tech and media companies. Full manuscript editing fees are quoted to prospective clients after I receive the material and discuss the project with the author. Here are some of the services I offer:
I line-edit full nonfiction and fiction manuscripts and book proposals for authors, literary agents, and publishers;

I help authors conceive and develop their book proposals prior to submission to publishers, and help them edit their work before it's submitted to publishers; 

For an initial consulting fee, I will review up to 5,000 words of material, then talk on the phone for one hour with the writer about how they might approach or re-approach the work. I help the writer identify themes in their work, consider what they might seek to publish next. These conversations can be especially useful when the author is weighing several choices amid a number of possible writing options.

Representing a select list of author clients as agent, working to place their books with publishers, while also co-agenting with other literary representatives on behalf of authors;

Working with nonfiction authors at the time of publication of their books to assist them in their social media marketing; beginning in Twitter (and continuing with Facebook, if the initiative goes well) I anatomize a book's themes, chapter-by-chapter, writing linked threads that are designed to 1) grow awareness of the book among likely readers for it; 2) help propagate the book's ideas in social media, fostering opportunities for viral connections; and 3) insert the book and the author in to the cultural conversation.

Exploring emerging models for digital and print-on-demand publishing (POD) on behalf of author clients and work with publishers to improve their sales and marketing;

Blogging about books, publishing, live music, media, current events, and city life at The Great Gray Bridge and Honourary Canadian. 

Working with businesspeople and academic professionals who want their website copy or résumés, cover letters, and job search materials to have a fresh and dynamic approach.

Developing and packaging books to offer to publishers that feature unique insiders—truthtellers, whistleblowers, muckrakers and revisionist historians, authors who I define as "the only person would could write the book in question";

Publishing independently under the Philip Turner Books imprint when dynamic opportunities arise;

Serving as representative to the author, publisher, literary agent, and publicist communities for Expertfile, a robust Web platform that connects conference organizers and meeting planners to authors, experts, and thought leaders who do public speaking. Expertfile is a dynamic engine for driving book discovery. Our collaboration was the subject of book industry news when it was announced, here and here;
Consulting with the American Booksellers for Free Expression (ABFE), the voice of independent booksellers raised in opposition to censorship and book banning. I work on fundraising for ABFE and am helping to increasing the awareness of their mission among booksellers, manufacturers of bookstore sideline merchandise, authors, and social activists;
Client recommendations of my services:
"I was looking for someone to edit my book Trouble in the Tribe: The American Jewish Conflict over Israel (Princeton University Press, 2016) and my agent recommended Philip Turner.  His recommendation was excellent.  Philip turned out to be exactly the kind of editor I was looking for—thorough and detailed, with a keen understanding of my goals as a writer, my intended audience, and my book's arguments.  His careful editing has certainly improved my book, and I recommend him wholeheartedly."—Dov Waxman, Professor of Political Science, International Affairs, and Israel Studies, Stotsky Professor of Jewish Historical and Cultural Studies, Co-Director, Middle East Center, Northeastern University
"Philip Turner is an experienced and talented editor. We have collaborated on numerous projects that have been greatly heightened because of Phil's contribution. He is an accomplished writer and even more importantly a talented thinker. I recommend him highly."—May 30, 2012, Benjamin Ola Akande, Dean and Professor of Economic Walker School of Business, Chief of Corporate Partnership Webster University [posted by Dean Akande on my LinkedIn profile]

"Philip's broad knowledge of the publishing industry enables him to help authors avoid the pitfalls that keep many worthy projects from ever seeing the light of day. In particular, he shows respect for authors by explaining his suggestions and listening to their "reasons why." The resulting sense of collaboration fosters creativity, and, working with him, I had the sense that my book was improving before my eyes. In addition to spotting and proposing hundreds of felicitous small changes in The Rowan Tree, Philip never lost sight of voice, character, and story. He sets his sights, and helps authors set theirs, on creating books that "really matter in people's lives," as he puts it. If there's a better reason for writing and publishing, I can't think of it. For authors who want their books to matter, Philip Turner is your editor."—Robert W. Fuller, author of the novel The Rowan Tree; Somebodies and Nobodies: Overcoming the Abuse of Rank; and All Rise: Somebodies, Nobodies, and the Politics of Dignity

"Bob Delaney and I owe a lot to Philip Turner. It was his vision as a veteran book editor that opened the doors of the publishing world to our first book, Covert: My Years Infiltrating the Mob. Philip's steady hand through the editing process, many valuable insights, and even-keeled approach made him a pleasure to work with on Covert, eventually named a best book of 2008 by USA Today. We had the opportunity to join forces with Philip again in the past year, this time in his expanded capacity as editor and co-agent for our latest project Surviving the Shadows: A Journey of Hope Into Post-Traumatic Stress. His versatility and wisdom in the ways of the publishing industry would be a huge asset to anyone looking for a guiding force and strong ally amid the challenge of bringing a book to life."—Bob Delaney and Dave Scheiber, co-authors of Covert and Surviving the Shadows (Sourcebooks, 2011)

"We recommend Philip Turner with great appreciation and without hesitation. With Philip's vast experience and stellar track record, we were grateful to find him always engaged in the nitty-gritty of improving our book Frozen, and empathetic to our needs and fears as writers. As our editor, he was the perfect mix of hard-working and professional yet supportive and nurturing. His expertise and talents greatly improved the language, structure and pacing of the book, all the while remaining faithful to the voice and tone we as authors had originally envisioned. His notes on the craft of storytelling were flawless and his more creative suggestions were inspired. Working with Philip was like taking a master class in editing. Our book and our writing are all the better for the experience." Larry Johnson and Scott Baldyga, authors of Frozen: My Journey into the World of Cryonics, Deception, and Death (Vanguard Press, Perseus Books, 2009)
My formative experience in the book business was running a three-store chain of independent bookstores, Undercover Books, which I founded with my siblings and our parents in Cleveland, Ohio, 1978. I began to work as an editor only after seven years operating the bookstore, during which time I served as a personal bookseller to thousands of readers and customers. Building on my bookselling, I've added twenty-eight years in publishing. Through it all, I  remain a bookselling editor, passionately devoted to helping authors connect with readers.
I am an editorial advocate for writer and reader. I edit with the author perched on one shoulder, the reader on the other, fostering a virtual dialogue between the two and creating mutual benefit for each. I am devoted to helping writers navigate a path through the lurching transition that the book industry is experiencing as we morph from a print world to a new world that combines digital and print modes for avid readers. I am a hands-on line editor, of both brief and lengthy texts, with a generous feel for what a writer is trying to convey, and an intuitive sense of how to help them communicate their ideas as efficiently and memorably as possible. I welcome queries from new and experienced authors, predominantly in nonfiction, and some fiction, with fees quoted upon receipt and consideration of material.
For publishers, authors, and academic professionals who may want to have their website copy, résumés, cover letters, or job search materials to have a fresh and dynamic approach, I urge you to visit my blog The Great Gray Bridge where you'll discover I'm an engaging writer. For writing clients, I excel at quickly composing smart and succinct copy that does not stint on informing the reader.
If you do public speaking and are interested in having more and better speaking opportunities, please ask me about Expertfile, the Toronto-based company I'm consulting for that's helping experts find their voice on podiums in North America and around the world.
For more background on my three decades in the book business please see PT-Professional also on this website, my LinkedIn profile, and my member page at publishersmarketplace.com, which lists many of the titles I've worked on during my career.