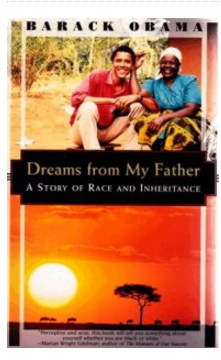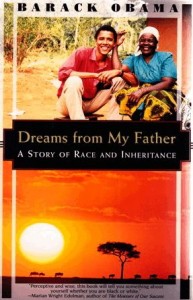 As some of my book biz friends know, in the '90s I had a good long tenure as an editorial executive with Kodansha America, the NY office of the largest Japanese publisher. Although we published some Asian-oriented titles, it was a mostly U.S. list with such books as the national bestseller Having Our Say, by the centenarian Delaney sisters, and A Diary of the Century: Tales From American's Great Diarist by Edward Robb Ellis, which sold well and got lots of coverage, including a rare hat trick when the author appeared on all three network morning shows the week of publication. I just blogged about Eddie a few weeks ago, on the anniversary of what would have been his 101st birthday.
During my five years with Kodansha, I also started a trade paperback series that in some ways anticipated the fine list published nowadays by the New York Review of Books Classics imprint. Kodansha Globe combined titles in cross-cultural studies, anthropology, natural history, adventure, narrative travel and belle lettres. I developed the program with my astute and affable Japanese boss Minato Asakawa, with valuable contributions from talented editorial colleagues Paul DeAngelis–who introduced me to the work of Owen Lattimore, whose 1950 anti-McCarthyite broadside Ordeal by Slander I would republish in 2003–and Deborah Baker, about whom I'll say more below. By the time I left Kodansha in 1997 we had published more than ninety Globe titles.
The Globe list included revivals of notable books that had fallen out of print: Man Meets Dog, on the origins of the human-canine bond, by Konrad Lorenz, Alone, a harrowing account of survival near the South Pole, by Admiral Richard Byrd, Blackberry Winter, the youthful memoir of Margaret Mead, and All Aboard with E.M. Frimbo, a classic of train culture by New Yorker stalwarts Rogers E.M. Whitaker and Tony Hiss; originals like Sarajevo, Exodus of a City, a biography of the besieged city by Bosnian playwright Dzevad Karahasan, which the Voice Literary Supplement made a year-end best book during the Balkan Wars; and reprints of current hardcovers from major houses like Peter Canby's The Heart of the Sky, on the resilience of Mayan culture in the Americas and Alex Shoumatoff's The Mountain of Names, chronicling the history of human kinship and genealogy, which before dying last year Christopher Hitchens made the springboard for one his last columns. We also developed a strong list in books on Central Asia, including four books by the master chronicler of the region, Peter Hopkirk, whose The Great Game: The Struggle for Empire in Central Asia was the top-selling Globe title.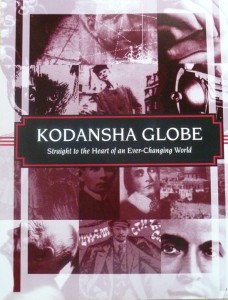 The books looked terrific with a uniform design created by Marc Cohen, who had earlier designed the Vintage Internationals series. The 4-color brochure we produced to share with reviewers and booksellers for Globe's first season in 1994 promised that Kodansha Globe books would go "Straight to the heart of an ever-changing world."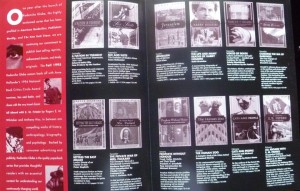 One day in 1995 Deborah Baker came in my office to tell me about a new hardcover that she was excited about from the Times Books division of Random House.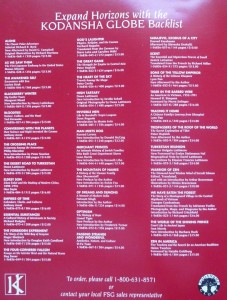 Written by a young state senator from Illinois, she said it was a chronicle of his biracial upbringing and a memoir of how he had struggled to come to terms with the ambiguous legacy of his complicated African father. She said the narrative opened with the author's discovery of the father's death after a road accident in Africa. After Deborah gave me an advance copy, I began reading it and vividly recall encountering the book for the first time: a lucid, poised voice; a fluent telling of emotionally-laden events that cut back and forth across time; an accomplished work of self-revelation with an authorial eye fixed on the larger picture of what his family's story meant in an America that was becoming more variegated with cross-cultural influences. Within days I told Deborah I agreed with her, that yes, we ought to make an offer to Random House to acquire the paperback rights to Dreams From My Father: A Story of Race and Inheritance by Barack Obama. The book would be published as a trade paperback in the Kodansha Globe series in August 1996, under a standard seven-year license, meaning that Kodansha would have rights to the book until 2003, unless it the agreement was renewed.
Once our offer was accepted by Random House I encouraged Deborah to get in touch directly with the author, and find out if perhaps Kodansha might have a shot at his next book, a common hope among paperback reprinters in those days, even if it often went unfulfilled. Deborah reported back that she had indeed spoken with him, and that he hoped to publish more books, but would probably next turn to writing fiction. She said this Chicago politician and attorney's writerly ambition led him to hope he might follow in the footsteps of another prominent Chicago attorney, and bestselling novelist, as Deborah reported that he'd told her he wanted to become "the next Scott Turow." Since we didn't publish fiction at Kodansha America, our notion of publishing the follow-up to Dreams From My Father seemed unlikely to go anywhere.
I was really proud to have Dreams From My Father on the Globe list, as I was proud of every book in the quality program. It ultimately sold out its first printing of 6,000 copies, but no external event ever occurred that would have made sales soar. After leaving Kodansha in 1997, I took a new editorial position, oddly enough, with Times Books of Random House. Over the next three years I worked as the liason to the New York Times, creating books with departments at the newspaper like the Times Book Review, the Real Estate section, City, Arts & Leisure, and Cooking. I also assembled my own list of nonfiction titles with books like Dead Run, about an arguably innocent man on Virginia's Death Row, with an Introduction by William Styron. In my third year at Random House the license under which Random House operated Times Books ended, and overnight I became attached to Crown Publishing, another Random House division that would be taking over all Times Books titles. After six months as a Crown editor, I left for another job, with Carroll & Graf. During these years, I didn't often think of Dreams From My Father or its author, at least not until John Kerry invited Obama, by now a candidate for a U.S. senate seat in Illinois, to give the keynote address at the 2004 Democratic convention. Around the time he gave what turned out to be an electrifying speech I began seeing a new edition of Dreams From My Father stacked up in bookstores. Kodansha's seven-year license had expired and Crown, taking over all of Times Books' former titles, had reissued the book with a new Introduction by the author, under an enterprising editor named Rachel Klayman, who would also commission what became Obama's second book, The Audacity of Hope. According to the data service that tracks book sales, to Crown's and Rachel's credit their edition of Dreams From My Father has up to this week sold 1,801,881 copies.
In the years since 2004, when the book was reissued and became a multi-year bestseller, I've had many occasions to marvel at the odd chain of circumstance and coincidence which has connected me to Barack Obama and his first book, often when it appears in the news. For instance, I saw State Senator Obama's ambitions for bestsellerdom in a new light when during the 2008 Democratic primary, Hillary Clinton and her campaign accused candidate Obama of having wanted to be president since he was in kindergarten. I knew better: at one point he'd really wanted to become a bestselling novelist; with the college loan debt he'd still had hanging over him in 1995 this seemed quite genuine. During the 2008 campaign, strident right-wingers tried to convince voters that the chimerical Bill Ayers had ghost-written the book, when publishing people in New York knew that he had written every word of it, with editorial help prior to its hardcover publication from editor Henry Ferris, as explored in a May 2008 New York Times article by Janny Scott, which quoted Peter Osnos (who had been the publisher at Times Books), and Deborah Baker and me. The reporting for that story must have triggered a great deal of personal curiosity in Scott, because in May 2011 she published her own book,  A Singular Woman: The Untold Story of Barack Obama's Mother.
The latest flashback to 1995 occurred this week when the website buzzfeed.com ran a shot of a New York magazine ad for an August 1995 autographing at Barnes & Noble's Astor Place store in Manhattan: "Meet author Barack Obama when he reads from Dreams From My Father: A Story of Race and Inheritance, a stirring memoir of growing up as the son of a white American mother and a black African father." This would have been right around the time that we were acquiring the paperback rights for Kodansha America. I didn't know about the B&N signing or I might have gone to hear him and introduce myself. I've never heard anything since 1995 about Barack Obama writing a novel, but maybe that new literary frontier will be reserved for his post-presidency; I know I'd be keenly interested in reading it.
http://philipsturner.com/wp-content/uploads/2016/08/Screen-Shot-2016-08-10-at-12.23.49-PM.png
360
221
Philip Turner
http://philipsturner.com/wp-content/uploads/2016/11/GGB_Logo.png
Philip Turner
2012-03-11 16:51:39
2017-01-16 18:35:49
"Dreams From My Father" & Kodansha Globe, 1995-96