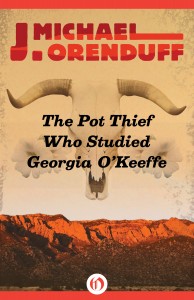 As readers of this blog may recall from earlier posts, I represent J. Michael Orenduff, author of the POT THIEF mystery series, which in 2009 became an indie- and self-publishing success. In 2013, we licensed the six-book series to Open Road Integrated Media for new ebook and trade paperback editions, and Open Road began publishing the books—The Pot Thief Who Studied Pythagoras, The Pot Thief Who Studied Ptolemy, The Pot Thief Who Studied Einstein, The Pot Thief Who Studied Escoffier, The Pot Thief Who Studied D. H. Lawrence, and The Pot Thief Who Studied Billy the Kid—in 2014. The seventh book, The Pot Thief Who Studied Georgia O'Keeffe, will be published in January 2016, and in recent weeks we've been receiving blurbs for the new book, and today we got the first advance review, a strong, selling notice from Publishers Weekly, pasted in below.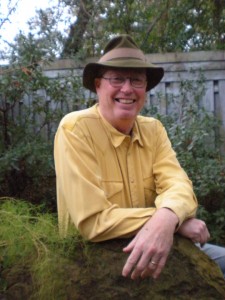 One of the endorsements came from Anne Hillerman—daughter of the late mystery master Tony Hillerman, a personal favorite—who's renewed the bestsellerdom of her father with new novels featuring Navajo Nation Police Officer Bernadette Manuelito, and longtime series characters Lt Joe Leaphorn and Sergeant Jim Chee in Spider Woman's Daughter and Rock With Wings. Hillerman said this about the latest POT THIEF book:
"The newest installment in J. Michael Orenduff's smartly funny series is filled with wild situations, clever word play, and a good helping of fast-paced action. I loved every twist and turn."
Here's that Publishers Weekly review: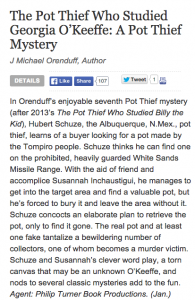 As soon as we have a final cover I'll post it here. Congrats to the author and Open Road on the excellent review. This link connects to Open Road's ordering page for the books.