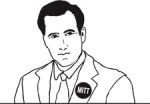 I'm sure there will be lots more important columns to read as the process of vetting Paul Ryan moves forward, but this is where I recommend we begin. Dear readers, if you have faves of your own, please let me know what they are.
1) Greg Sargent's take at the Plum Line on Mitt's choice to double down on economic radicalism; 
2) Benjy Sarlin's TPM piece, Democrats Can't Wait to Run Against Paul Ryan's Budget;
3) Also at TPM, Evan McMorris-Santoro reports that (incredibly, but typically and absurdly) Mitt's already trying to distance himself from the Ryan Budget;
4) At the WonkBlog, Ezra Klein writes about what he believes the Ryan pick means, with a helpful 10 point list;
5) At NY magazine, Jonathan Chait explains It's Paul Ryan's Party: With Romney VP Pick, Movement Conservatives Openly Control GOP At Last.
http://philipsturner.com/wp-content/uploads/2016/11/GGB_Logo.png
0
0
Philip Turner
http://philipsturner.com/wp-content/uploads/2016/11/GGB_Logo.png
Philip Turner
2012-08-11 12:55:33
2012-08-11 12:57:39
5 Key Analyses of Mitt's VP Pick