W/@mattmays losing his bandmate&bro Jay Smith my mind casts back to others who led a band&lost someone so vital- @neilyoung w/Danny Whitten.

— Philip Turner (@philipsturner) March 28, 2013
I'm still shocked and saddened with Wednesday's news that Jay Smith–guitarist in the great rock band led by Matt Mays–died suddenly, only hours after the group played a live show in Edmonton, Alberta. His death was disclosed in this Facebook message from Matt Mays:
Folks,
Our guitar player and dear friend Jay Smith passed away this morning in Edmonton. As you can all imagine, we are completely devastated. However, in our heart of hearts we know that we need to Play on. Jay's family as well as the band know he would have wanted it that way. All the proceeds from the remaining shows will be put into a trust for his two beautiful children. Jay's wit, charm, and unparalleled love of music will never be forgotten.
He was our brother and he will live in our hearts and song forever.
Matt, Serge, Damien, Adam and Matt
A cause of his death has not been announced. Exclaim magazine reports "no foul play is suspected." Smith was 34 or 35 years old (b. 1978).
When I visited Toronto last June for the North by Northeast festival (NXNE) I heard Matt Mays and band play live at Lee's Palace, a tremendous show. Jay Smith was a key part of the group that night, and I remember the steaming guitar solos he played. I'm sure the band will be a long time mourning his loss, personally, creatively, musically, and humanly. Photos from that show are published below. Smith had had a lengthy career as a rocker and presence on the music scene of Canada's east coast, hailing from Cape Breton, Nova Scotia, with a band called Rock Ranger, that Mays featured in a song of his own, "Rock Ranger Record." In fact, the group played it last June at Lee's Palace, and Smith seemed to take special delight in playing on a song that was, after all, about an alter ego of his own. Mays is also from Canada's east coast, a native of Dartmouth, Nova Scotia, a locale he wrote about in a 2002 song, "City of Lakes." Unaccountably, the song ends with these lines:
"I lost a friend here in this past year/I miss his guitar playing in my ear/Be a friend, take away all my fears/Nice and easy, nice and easy, nice and easy."
Those lyrics, in turn, prompted me to reflect on the episode in 1972 when Danny Whitten, then the lead guitarist in Crazy Horse with Neil Young, died of a heroin overdose. I'm not presuming any similar reason for Jay Smith's death–in fact have heard from someone close to the band since I posted this item that it definitely was not drug-related–only imagining what it's like for a band to lose a brother in arms, as this extremely tight band now sadly has. To understand the dimensions of their loss, please see the photos below where in one the whole band literally took a bow with arms linked, and then waved goodnight to the jubilant crowd. These reflections prompted me to tweet the message shared above, as a prelude to this post.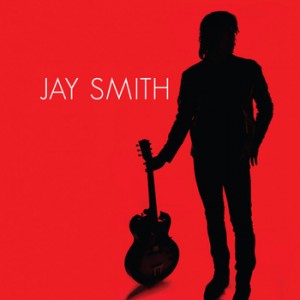 Smith released a fine solo album in 2011 that I've been listening to often in the days since his death. You can listen to it at his bandcamp.com, where I bought a download of it for $7. It's really a terrific recording, deserving of airplay for such standout songs as "My Luck," "Partner in Crime," and "Perfect View." Please note also that at his website Matt Mays has set up a temporary donation page for those who want to contribute to a trust for Jay Smith's wife and two children, at this link. You can listen to his solo album here at the bottom of the page. My sincerest condolences to his family, friends, and bandmates. RIP, Jay Smith.
http://philipsturner.com/wp-content/uploads/2013/03/Jay-Smith-album-art-1.jpg
350
350
Philip Turner
http://philipsturner.com/wp-content/uploads/2016/11/GGB_Logo.png
Philip Turner
2013-03-30 12:43:58
2017-10-02 15:33:45
So Sorry to Lose Jay Smith, Rock n' Roll Musician