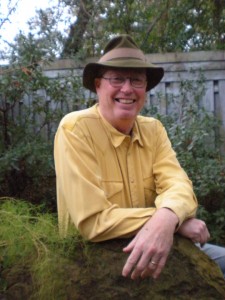 Readers of this blog may recall that I've posted about author J. Michael Orenduff (l.), whom I represent as his literary agent. He's written the delightful POT THIEF mystery series, which were an indie- and self-publishing success beginning in 2009. Last year I licensed the six-book series to Open Road Integrated Media for new ebook and paperback editions. I'm happy to post today that the new POT THIEF editions have just gone on sale from Open Road, whose site leads to all the major ebook and brick & mortar booksellers, such as Overdrive; GooglePlay; Indiebound and Amazon.
As a devoted mystery reader myself, I adored these books when I first read them in 2011. They're set in and around Albuquerque, New Mexico, featuring dealer in Native America pottery Hubie Schutz and his sidekick in sleuthing, wise-cracking Susannah Inchaustigui, a descendant of one of the region's old-line Basque ranching families. They meet most afternoons at Hermanas Tortilleria, to sip margaritas and discuss their latest puzzler. After years running Undercover Books, a bookstore where I sold lots of mysteries, and as an editor publishing mysteries, I am especially excited that the many readers of Tony Hillerman's Jim Chee and Joe Leaphorn mysteries, also set in the American Southwest, will now also be able to discover the POT THIEF books. In their earlier editions the POT THIEF books won numerous awards and raves from mystery readers, including Anne Hillerman, the late mystery master's daughter who's recently revived the bestsellerdom of her father's series with her own book, Spider Woman's Daughter, featuring Navajo Nation Police Officer Bernadette Manuelito. Hillerman said this about the sixth POT THIEF book:
"I inhaled this book. Witty, well-crafted and filled with unexpected plot turns, The Pot Thief Who Studied Billy the Kid will delight J. Michael Orenduff's many fans—and win him new ones."
If you haven't yet heard of Open Road, please note they have more than 3000 active titles, including five books by my longtime author Ruth Gruber, as well as titles by dozens of important authors such as William Styron, Rachel Carson, Andre Dubus, Sherman Alexie, and Mary Glickman, always in digital editions, and sometimes in print editions, too. They've been operating for about five years, innovating and growing along with the emerging ebook market. The company was profiled last year in a profile at paidcontent.org.
If I were still running a bookstore, I would urge all my mystery-loving customers to read the POT THIEF books. Below are Open Road's new covers with their uniform look. Enjoy!
http://philipsturner.com/wp-content/uploads/2016/11/GGB_Logo.png
0
0
Philip Turner
http://philipsturner.com/wp-content/uploads/2016/11/GGB_Logo.png
Philip Turner
2014-01-28 13:33:51
2014-01-31 11:18:19
J. Michael Orenduff's POT THIEF Mysteries on Sale Today from Open Road