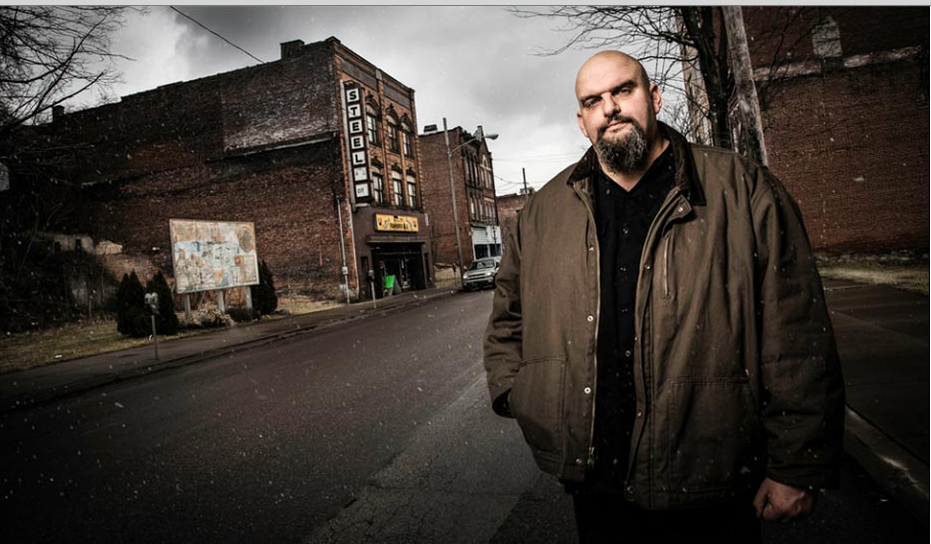 The weakness of Sanders' candidacy is seen in his failure to endorse @JohnFetterman or even know who he is—https://t.co/K8a9lvt2pJ #PASenate

— Philip Turner (@philipsturner) April 27, 2016
#ImWithHer but I still wanted to @JohnFetterman to win #PASenate &admire the race he ran/donated/wish him well/want to see more of him.

— Philip Turner (@philipsturner) April 27, 2016
As you can see from my tweets, I followed the fate of PA Democrat Senate contender John Fetterman, the Mayor of Braddock, PA, a down-on-its-luck former steel town near Pittsburgh, whom I liked a lot and to whom I sent contributions. He came in third Tuesday night with 20% of the vote (nearly 300,000 votes), where Katie McGinty (43%) and Joe Sestak (33%) came in #1 and #2, but the rest of the story is what I found most telling. Fetterman had endorsed Sanders in January, staking his longshot run on what I'm sure he hoped might be Bernie's rise in PA, and I don't doubt, a genuine enthusiasm for Sanders' candidacy. In turn, I imagine he hoped for an endorsement, shared fundraising, invitations to share the stage at rallies, etc. Instead, he never got so much as a nod or an acknowledgment from Sanders, and in this town hall interview with Chris Hayes the day before the primary it became evident that Sanders didn't even know who Fetterman was:
HAYES: So there's — there's other folks, um, who have been running — talking about some of those same things. Um, you've — you've endorsed a few of them, raised money for a few of them.
There's a guy here in — in Pennsylvania named John Fetterman. He's the mayor of a town named Braddock.
(APPLAUSE)
HAYES: I had him on the show, an interesting guy. The town has had a really hard time because of trade, because of the steel industry essentially dying.
He endorsed you. He says he feels basically like he's a — sitting there without a — with a corsage, waiting for the — (INAUDIBLE) the Sanders mutual endorsement.
SANDERS: Well, I — I honestly don't know John and I've heard just a little bit about him. Um, what we are trying to do now, we have endorsed and gotten some money to some candidates and I hope they win. I just don't know enough about, uh, John, to be honest with you.
Bernie never lifted a finger for a candidate who would've been precisely the sort of peoples' representative he would need in office were he to actually be elected president. Instead, Fetterman was plainly never on the radar of Sanders or his staff. This is unsurprising, given the narrow focus of the Sanders campaign, but a pity nonetheless.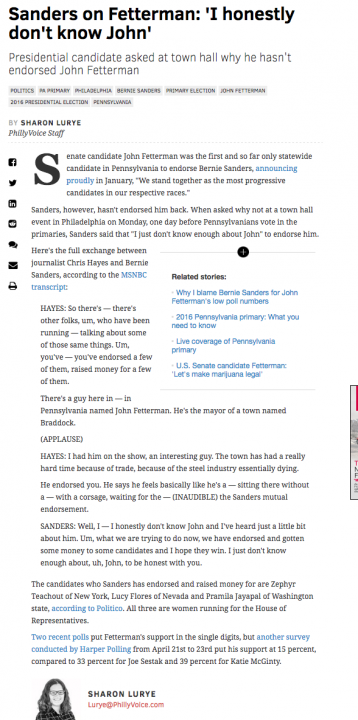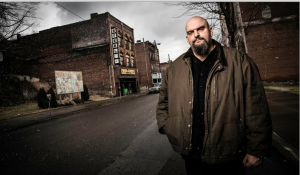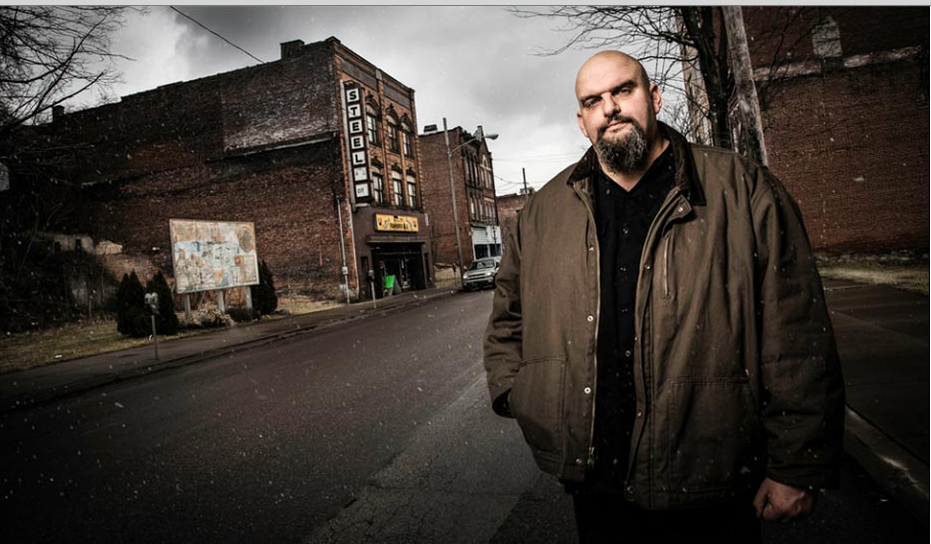 http://philipsturner.com/wp-content/uploads/2016/04/John-Fetterman.png
544
931
Philip Turner
http://philipsturner.com/wp-content/uploads/2016/11/GGB_Logo.png
Philip Turner
2016-04-28 09:22:39
2016-04-29 10:49:22
The Weakness of Sanders' Candidacy is Typified by His Failure to Boost John Fetterman, or Even Know Who He Was