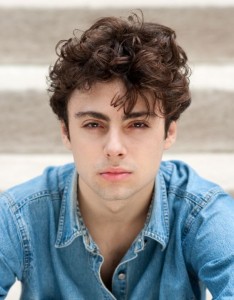 My son Ewan won a medal for a fanciful humor sketch that he'd submitted to Scholastic's 2012 writing awards. He and I hope you'll enjoy the piece, which is running here as a guest post on this blog.
My Father the Returner
My father can return anything to any store anywhere, anyplace in the world. He has sent back everything from runny eggs to half gnawed peaches. He has argued and tussled, hustled and bustled. It isn't that he is confrontational; it's just that he has no shame. His name is Philip Turner and he is, in his own convoluted way a superhero. Not a man who can fly faster than a speeding bullet or lift a parked car, but a man who can spring fear into the hearts of humans. When managers and unsuspecting cashiers fall under the Returner's spell no one is safe. He managed on one occasion to return an old sagging mattress and an entire pot of borscht. He was once discounted on year-old underwear because he felt it was "overly scratchy." He has this face he makes when he is set for refund. It is between a grimace and a sneer, the countenance of a man set on retribution. He is not unlike Napoleon or Julius Caesar marching his way toward victory. I am the exact opposite of my father. I never make a scene and I never make a point.
There was this one day I remember quite distinctly, it is burned and ingrained upon my innermost psyche. We trundled off to a department store to return an item. It was a plain white shirt that looked suspiciously unassuming. I asked him why he desired to take it back. He replied because "it says it's a medium and it didn't fit like a medium." I nodded ruefully. When we arrived at the store he positioned himself, like an unmoving battlement in front of the register. The woman at the counter had hair like Medusa and eyes that really could turn a man to stone.
"I bought this shirt a while ago and it says it's medium but it doesn't fit like a medium," Philip said.
"Do you have a receipt?" she asked, her nasal voice dull and weary.
"Yes!" he said with delight, wrenching from his pleather fanny-pack a receipt.
"This is from four years ago," she said, gazing at it.
"Yes."
"Perhaps you've just gained weight." My father stared into her eyes, braving, damming the danger.
"I want satisfaction and I want it now!" he bellowed. The Gorgon Queen flinched, sensing the power of an unstoppable beast of destruction. It was in this deciding moment that she cracked.
"I can offer credit," she said. This was a big mistake, a sign of weakness.
"Credit? So you can unload socks on us? I want my money back." She smiled a smile devoid of all hope and said she would get the manager. He emerged from a small windowless room in the back and approached the register.
"What seems to be the conundrum?" he asked. He wore a monocle, pristinely shimmering under the fluorescent lights.
"I want my money back for this shirt. It says it's medium but it doesn't fit like a medium," Philip repeated. The manager's eyebrow raised, his monocle tumbled out of his eye and onto the floor. He scrambled to recover it and as he did my father delivered the knockout punch.
"If I am not compensated then I vow I will never bring my business or that of my family here again. I will tell everyone what a sham this place is! I am Philip Stanley Turner and I demand satisfaction!" The manager turned a surprising shade of white and put his hands into the air, accepting defeat. He handed fourteen dollars across the counter with a quick palsied motion, bowing his head and trotting off. Philip smiled victoriously, savoring his conquest. I gulped and looked down, hand in pockets, trying to shoulder the embarrassment for the both of us.
Ewan Turner
http://philipsturner.com/wp-content/uploads/2016/11/GGB_Logo.png
0
0
Philip Turner
http://philipsturner.com/wp-content/uploads/2016/11/GGB_Logo.png
Philip Turner
2012-03-04 18:38:50
2014-12-02 13:50:23
"My Father the Returner"--Guest Post