Prizing Great Advocacy Journalism at the Hillman Awards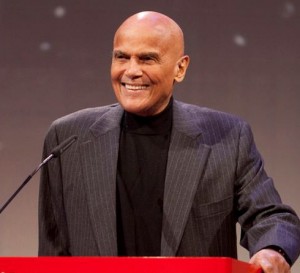 "We want a better America." These were the first words printed in the program of the 62nd annual Hillman Prizes. Reading them I experienced a moment of cognitive dissonance, for only a few days earlier Mitt Romney had uttered something similar at a campaign rally: "A better America begins tonight." However, the words in the program were spoken in 1946 by Sidney Hillman, a very different public figure than the presidential candidate, who had a very different public agenda than the quarter-billionaire politician. Hillman was President of the Amalgamated Clothing Workers of America, and he spoke them a couple months before his untimely death at age 59. The foundation that was later started in his honor has been giving out prizes for the best in advocacy journalism since 1950. Winners in previous years have included Murray Kempton, Bill Moyers, Spike Lee, Maria Hinojosa, and Robert McNeil and Jim Lehrer.
The latest rendition of the awards was held, fittingly, on May Day. I had been invited to attend by Tom Watson of causewired.com who asked more than a dozen bloggers to be part of a guest blogging contingent for this event at the New York Times Center. We were seated with a prime view of the presenters and recipients, with access to wifi so we could live tweet the proceedings. I emerged a few hours later, fired up and rededicated to the proposition that dedicated reporters, photographers, broadcasters, and authors really do make a difference in people's lives.
The evening kicked off with remarks by Bruce Raynor, President of the Hillman Foundation, who observed that while New York Times columnist David Brooks has over the past few years been naming recipients of his "Sidney" awards, named in honor of conservative thinker Sidney Hook, the Hillmans have been giving out their "Sidney awards" for decades, and I promptly tweeted that we were at the "progressive Sidneys." Here's a rundown on the honorees, with takeaways from the speeches, and photos from the evening, reproduced here from notes and partial audio tape. Corrections/additions welcome, please excuse any errors or omission; for further information, this link will take you directly to the Hillman Prize website.
2012 Canadian Hillman Prize winner (presented earlier)
Diana Swain, Timothy Sawa, Angela Gilbert
Scout's Honour
CBC TV Investigative Unit and the fifth estate TV program
This exposé revealed that for more than a half-century Scouts Canada, the counterpart to our own Boy Scouts of America, kept records on adults who abused children, while often failing to notify authorities of the criminal behavior.  Following the program, Scouts Canada launched an internal investigation and criminal charges are at last being filed against some offenders.
Sol Stetin Award for Labor History presented by Joshua Freeman
Nelson Lichtenstein, MacArthur Foundation Professor in History, University of California, Santa Barbara
Professor Lichtenstein observed that labor history as an academic discipline used to be "a stepchild" to business history, but that's no longer the case. The award cited his work on Walmart that documents how workers' rights are often subordinated to corporate rights.
2012 Hillman Prize for Newspaper Journalism, presented by Katrina vanden Heuvel
Heather Vogell, Alan Judd, John Perry
"The Atlanta Schools Cheating Scandal"
The Atlanta Journal Constitution
Katrina vanden Heuvel pointed that this award-winning, multi-part series was exemplary for having combined the coordinated efforts of the news department and the editorial board of the newspaper, adding that their reports on the school testing scandal gave weight to teachers' voices, and constituted a rebuke to the No Child Left Behind law. During the reception after the ceremony, I met Michael Mulgrew, president of the United Federation of Teachers (UFT) and Randi Weingarten, longtime president of the American Federation of Teacher (AFT), who told me that she knew of whistleblowing teachers in Atlanta who had themselves reported these abuses, but who were basically hung out to dry when authorities were slow to affirm the accusations. She said that without the AJC's reporting, the public may never have learned about the abuses.
2012 Hillman Prize for Photojournalism, presented by Susan Meiselas
Katie Falkenberg
"A Lasting Toll"
Los Angeles Times
From the moment Susan Meiselas began introducing this honoree and her project she was visibly emotional as she began describing the three families Falkenberg followed into the depths of the recession. A video from the project was then screened that opened with an African-American woman saying "Now the American Dream is just gettin' up every morning and makin' it. That's the new American Dream–surviving."
2012 Hillman Prize for Opinion and Analysis Journalism presented by Thomas Dubbs
Ta-Nehisi Coates
The Atlantic

Coates is a fave writer of many netizens and for a lot of us, hearing from him this night was a highlight of the program. His acceptance remarks centered around his father, also a central figure in his moving memoir, The Beautiful Struggle. Coates observed that his presence at that podium this night was directly linked to his father's childhood, then launching into a jazz-like personal statement.
"He grew up in deep poverty in north Philadelphia. . . .Raised by his father till he was age nine. . . . Came home from school one day at age six and saw all his possessions out on the street. Throughout it all though my dad was a really aggressive reader and a hardcore consumer of information in the days before there was an Internet. . . . My dad used to cut school and spend whole days at the public library just consuming information. . . . He went off to the Vietnam War as a young man because that was the way young men at that time saw the world. When he got out to the west, as so often happened throughout history, he was radicalized. He read The Autobiography of Malcolm X, read James Baldwin, came out of the war a totally different person, went into the Black Panther party. What was revealed to him in the Black Panther party was that if you really, really wanted to be radical you didn't engage in guns, you engaged in words. He left the the Black Panther party, became an independent publisher in west Baltimore. I was born into that business and from the time I was six years old I worked for my dad for way below minimum wage, as I was very fond of reminding, sometimes for a dollar an hour, some of the most tedious work you can imagine, but what I was being schooled on was that something that came back to me watching that video [Kate Falkenberg's video] and the introduction is that writing is a kind of war, writing is about fighting. My dad was able to understand that very well and impart that to me so that when I went off to Howard University as a young man, around 1995, The Bell Curve was published, suggesting that African-Americans are not as intelligent as the rest of the population, and I saw that and I said, "You know what, and I said, 'I'm going to war. I'm going off to war.'" So here I am almost twenty years later, not quite twenty years later, and here getting this award what I'm forced to say is that it isn't my award, that it really is my dad's award and it really is an award in the tradition he stands in, going back to Frederick Douglas, Malcolm X, people who recognized that the true war was in writing and that the true war was in reading. Thank you so much."
Loud and lengthy applause followed this personal testament from Ta-Nehisi Coates. The man is a star in the journalistic firmament.
2012 Hillman Prize for Book Journalism, presented by Harold Meyerson
Frank Bardacke
Trampling Out the Vintage
Verso Books
I've read Washington Post columnist Harold Meyerson for years, and so was excited to hear him introduce the author of this award-winning book, a biography of Cesar Chavez entwined with a history of the United Farm Workers union. He began by asking the audience to visit the website of the "embattled" American Prospect magazine, which is in perilous financial shape, and consider making a contribution so that they may continue publishing. His "duty done," he then moved on to say, "This year's book award isn't a good book, it is a great book, it is a masterpiece, it is the best nonfiction book I have read that has come out this millenium. . . . In the form of a brilliant, somewhat tragic, Homeric epic tale, a mediation on power and organizing on the tensions between charisma and democracy. . . . Frank [Bardacke] has been working on this book for a long time. . . . It has the best damn description of the work of Saul Alinksy I've ever read. . . . The comparisons of this week would inevitably be to the work of Robert Caro. . . . in the epic flow and the long time it took to put together, the countless interviews. . . . It is a compelling yarn, so put together it is an absolute page-turner."
Bardacke was gracious in acceptance, thanking his editor and explaining that his manuscript was at one point twice as long as the now-published book. He said, "I wish it were a cheerier story, but within the overall trajectory of  UFW . . . there are many inspiring stories, countless acts of ennobling human solidarity, thousands of strong people who fought an epic battle for justice, all of which deserved to be remembered. The heroes of my book are really unknown outside of their own communities and almost never written about. . .  They come from a tradition of Mexican agrarian radicalism, and they built the United Farm Workers in the Salinas Valley in the 1970s and in the 1980s they fought for democratic unionism and were defeated. That defeat was a prelude to the victory of the bosses in the 1980s. When I heard I'd won this award, I called one of the heroes in my book, and asked [him] what I should say. [He] said, 'Listen, you should tell these people, "We were not the first people in the history of humanity to fight a righteous battle against capital and lose, and we won't be the last. But as long as people continue to fight, our battle was not in vain."' And I would like to edit him just for a moment, with [his] permission, and make this a salutation on May Day and that is as long as people continue to fight, and remember those people who fought before them, then our struggles are not in vain. Happy May Day, everybody."
2012 Hillman Prize for Broadcast Journalism, presented by Rose Marie Arce
Yoav Potash
"Crime After Crime"
The Oprah Winfrey Network
This TV documentary is about Debbie Peagler and the miscarriage of justice she was forced to endure–nearly three decades of imprisonment in California for killing a boyfriend who had been abusing and battering her for many years. Filmmaker Yoav Potash observed that while DNA evidence was not at first admissible in all courts, all states do now accept it; and yet, evidence of spousal abuse will still not be looked at in many jurisdictions. This is the case, even though a very high percentage of incarcerated women are in the system for striking back at violent partners. Peagler's attorneys and advocates like Potash don't suggest that these women should be free of prosecution, but that their sentences should take into account their life circumstances and be in line with other criminal penalties. The video segment that was aired from "Crime after Crime" was brilliant and very moving. Debbie Peagler is at last a free woman.
2012 Hillman Prize for Magazine Journalism. presented by
Sarah Stillman
"The Invisible Army"
The New Yorker
Stillman's reporting tells a story I had never heard about before–of domestic workers from places like Fiji and other developing countries dragooned into serving as support personell to private military contractors on US bases in Iraq and other countries. They live in a kind of indentured servitude, unable to extricate themselves from war zones they've been plunged in to against their will. Stillman told us that at one point in Iraq, 1600 migrant workers rioted over inadequate food and dangerous conditions, yet this was not widely reported in American media.
2012 Hillman Prize for Web Journalism, presented by Danny Glover
Seth Freed Wessler
"Thousands of Kids Lost From Parents in U.S. Deportation System"
Colorlines.com
Wessler's work documents how 5,000 children whose parents have been charged with violations of U.S. immigration laws are caught up in a nightmare of inadequate foster care, separated from their parents and siblings for months and years. As Danny Glover pointed out, many of these are kids American citizens–having been born in the United States–but they are caught in a heartless bureaucratic limbo. Wessler spent months investigating these cases.
2012 Hillman Officers' Award for Public Service, presented by Harry Belafonte
Tom Morello
Solo musical artist, member Rage Against the Machine, activist
Harry Belafonte took to the stage with a cane, but showed no other signs of his eighty-five years. He began by lauding Bruce Springsteen and his new album 'Wrecking Ball,' as well as Woody Guthrie, Paul Robeson, and Pete Seeger. He said none of these artists would be silenced, and neither will Tom Morello. Morello–who has been active in the Madison, Wisconsin, protests pushing back against Governor Walker's efforts there to curb workers' rights–mentioned that he had a few hours earlier been near Wall Street in an OWS protest during which he feared he might be arrested and unable to make the Hillman celebration, but he had in the end avoided detention. He continued that we live in a country where some people are free to choose whether they're going to drive their Rolls Royce or Lamborghini, while other folks must choose which dumpster they're going to pick from for what they hope will be their next meal. Morello left the podium and moved to a mic stand where two guitars were waiting for him. In the Woody Guthrie tradition ("This Guitar Kills Fascists"), Morello's instruments carry a message too. One guitar is emblazoned with "Black Spartacus," while the other bears the  message, "Whatever It Takes."
Morello's rousing numbers, his own "Union Town" and Woody's "This Land is Your Land"–which he called our "alternative national anthem," including a seldom-sung verse, brought all of us in the audience to our feet, stamping feet and clapping hands. It was a fitting end to an inspiring program that celebrated the power of the people, followed by a reception where honorees and celebrants mingled for another hour. The photos below were taken by me, and by the Hillman Foundation photographer where indicated. Thanks to Tom Watson, and great fun meeting so many fellow bloggers, including new friends Jamil Smith, Anna North, Mark Engler, Lindsay Beyerstein, Deanna Zandt, Anna North, Sady Dolye, Amanda Marcotte, Adele Stan, Marc Faletti, Jill Filipovic, Jenn Pozner, Rebecca Spicuglia, Katie Halper, and others.
Browse by Month:
Browse by Category:
Browse by Tag:
"Tuesdays at Mona's"
#caponebowl
#fridayreads
#IdleNoMore
#obama2012
#OWS
#R3NYNJ
#RNC
#SmallBizSat
#WorldRadioDay
'the dirty war'
9/11
11th Street Bar
2012 election
2012 Presidential Campaign
@GoogleLocaLNYC
A.B. Guthrie
ABC News
Abe Reles
Abigail Tucker
abolition
Abraham Lincoln
Abrams Books
abstract expressionism
Abu Ghraib
accountability
ACLU
Acoustic Research
Active Space
Adele Stan
A Diary of the Century
Adorno Prize
Adrian Glynn
adventure fiction
Adventures in Solitude
A Face in the Crowd
Affordable Care Act
Afro-Jersey
Ahead of Time
Alamo Drafthouse Cinema
Alana Wilcox
Alan Bisbort
Alan Lomax
Alaska
Albert Eisenstaedt
albinism
album cover art
Alexander Gardner
Alexander Moulton
Alexandra Styron
Alex Shoumatoff
Al Jaffe
Allah-Las
Al Pacino
Alternative education
AlterNet
Amazon
amazon.com
Ambassador Joseph Wilson
American Booksellers Foundation for Free Expression
American Copy Editors Society
American history
Amerind
Ami Greko
Amity Beach
Amy Helm
Ana Egge
Andrew Rasiej
Andrew Solomon
Andrew Sullivan
Andy Cobb
Andy Griffith
Andy MacMillan
Anne Trubek
Ann Romney
Antarctica
anthropology
antiques
Antonin Scalia
AP
Arcade Fire
archaeology
Archer Mayor
Argentina
Ari Fleischer
Arkells
Arlene's Grocery
Arthur Sulzberger
Art Modell
Artur Davis
Ascent of the A-Word
As It Happens
Associated Press
Associate Press
Association of American Publishers
Attawapiskat
Audubon
Aung San Suu Kyi
author discoverability
Auto bailout
Auto industry rescue
Avalon Publishing Group
B. Traven
Babe Ruth
Bain and Company
Bain Capital
bait & switch
Band of Horses
Bank of America
bankruptcy
Banned Books Week
Barack Obama
Bard Graduate Center
Barnes & Noble
Barney Rosset
Barry Feinstein
baseball
baseball books
Baseball Project
BEA
Beate Sirota Gordon
Beinecke Library
Bellevue Literary Press
Bell House
Belt magazine
Ben Fountain
Benjamin Franklin
Benjamin Netanyahu
Benjamin Wheeler
Ben Katchor
Ben Wheeler
Bernie Gunther series
Berrett-Koehler Publishers
bicycling
Bilbo Baggins
Bill& Melinda Gates Foundation
Bill Bryon
Bill Clinton
Billy Wilder
Bird on a Wire
birth control
Blackie and the Rodeo Kings
Blackwell's Bookshop
Bloomberg Businessweek
Blue Rider Press
BMF Media Group
BN Review
Bob Delaney
Bob Dylan
Bob Murray
Bodleian Library
BOMB
Boni & Liveright
book bloggers
Book Camp
book collecting
Book Court
Book Expo America
Book proposals
books
bookselling
Books into Browsers
bookstores
book writing
Bowery Ballroom
Bowery Electric
boxing
Boy Kings of Texas
bpNichol
Brad Blog
breakup albums
Bretton Woods
Brian Beutler
Brian Donlevy
Brian Lamb
Brian O'Leary
bridges
Bridge School
British Library
Brooklyn
Brooklyn Folk Festival
Bruce Bartlett
Bryant Park
Budd Schulberg
bullying
Burma
Bushwick Open Studios
Buzzfeed.com
byliner.com
C-Span
Cadence Weapon
Calvin Reid
Canada
Canada Day
Canada Reads
Canadian Blast
Canadian indie music
Canadian literature
Cape Fear
Capital One Bowl
Capitol Records
Cara Posey
Carl Franzen
Carl Lennertz
Carlton Reid
Carmen Aguirre
Carol Anshaw
Carroll&Graf
Carroll & Graf
Carroll & Graf Publishers
Casey Sherman
catholic bishops
Catl
CBC
CBC Q
CBC Radio 3
CBC Radio One
CBC TV
CBS News
censorship
Center for Responsive Politics
Chad Childers
Chaka Khan
Change the Ratio
Charles Darwin
Charles M. Blow
Charles Rennie Mackintosh
Charles Sheeler
Chaw Ei Theirn
Chester Brown
Chic Gamine
Chief Theresa Spence
child pornography
child soldiers
China
Chinua Achebe
Chris Bohjalian
Chris Christie
Chris Claremont
Chris Fischbach
Chris Kubicka
Christopher Frizzelle
Christopher Hitchens
Chuck Hagel
Chuck Palahniuk
CIA
Circle Line
circus
Circus art
Citizens United
City and Colour
City Museum of New York
Civil War
CJL0 1690 AM
Claire McCaskill
Cleveland
Cleveland Browns
Cleveland Cavaliers
Cleveland Indians
Cleveland music scene
Cleveland Plain Dealer
Clifton Hicks Jerrod Paxton
climate change
Clint Eastwood
Clovis theory
CMJ Music Marathon
CNBC
CNN
co-opetition
Coach House Books
coexistence
Coffee House Press
Colin Linden
Colin Powell
Collinson Owen
Colm Meaney
ColorLines: News for Action
Columbia
Columbia Graduate School of Journalism
Comic NY
comics
Comics Weekly
communion
Confessions of an Economic Hitman
Confessions of Nat Turner
Congregation B'Nai Jeshurun
Connie Schultz
context.
Cornbread Mafia
Craig Silverman
Crazy Horse
Critical Mass blog
Cross-country travels
CT
Cuff the Duke
CUNY Graduate School of Journalism
curation
Cursor
customer activism
D.A. Powell
Daily Beast
Dakota Tavern
Dalia Lithwick
Dallas Good
Dan Fesperman
Dan Froomkin
Dan Gillmor
Daniel Lanois
Daniel Menaker
Daniel Pearl
Danny Glover
Danny Palumbo
Danny Whitten
Dave Carroll
Dave Cullen
David Barton
David Bernstein
David Blomquist
David Corn
David Dunlap
David Gergen
David Irving
David Petraeus
David Plouffe
David Roche
David Wheeler
David Wilk
DC Comics
Dead Run
Deadspin
Dean Haspiel
Dean Heller
death penalty
Death Takes a Holiday
Deep-sea thermal vents
Deep Dark Woods
Degrassi Jr. High
Democratic National Committee
Democratic Underground
Denise Campbell
Department of Justice
depression
Derek McCormack
Derf Backderf
design
Desiline Victor
Des Moines Register
Desmond Morris
Diary of a Wimpy Kid
Dick Cheney
Digital Book World
discoverability
disemployment
DNAinfo.comNewYork
DNC
Dodge Fiasco
Dog Day Afternoon
dogs
DOJ
Domingo Martinez
Donald E. Westlake
Donald Trump
Donald Westlake
Douglas&McIntyre
Douglas & McIntyre
Downtown Abbey
Dr. Joseph Greenberg
Dr. Paul Epstein
Drawn & Quarterly
Dreams From My Father
Dream Syndicate
dressage
Drudge Report
Duke Ellington
Dumpstaphunk
Dutton
E.B. White
Earl I. Turner
Earl Turner
Earth Institute
easing eye strain
ebooks
economic sanctions
Ed Caesar
Edith Wharton
editors
Ed Kennedy
Ed Kilgore
Edmund Elmaleh
education
Edward Hoagland
Edward Robb Ellis
Edward Steichen
Edward Thorp Gallery
Edwin Black
Elaine Dewar
Elderhostel
Electronic Frontier Foundation
Elephant Stone
Elia Kazan
Elie Wiesel
Elinor Lipman
Eli Smith
Ellen Hunnicutt
Ellen Willis
Elliott Brood
Emily Bazelon
Emily Bell
Emily Haines
ereading devices
Eric Cantor
Euclid Tavern
Euro Cup 2012
Evan McMorris-Santoro
evolution
Ewan Turner
exterminators
Exxon
Ezra Klein
F.lux
Fairport Convention
Fair use
Fales Library
fall
Farley Mowat
Fast Romantics
FBI
FCC
FEMA
Femi Oke
film noir
Fiona MccRae
Fireman's Memorial
First Nations
Florida
FOIA
foldable bicycles
Food for the Dead
Foo Fighters
Forbes
forbes.com
ForYourArt
FOX
FOX News
Francine Wheeler
Francis Ford Coppola
Franconia College
Franconia Notch
Frank Bardacke
Frank Capra
Frederic March
Frederic Tuten
Fred Hiatt
Freeman Lewis
Free Press
Frodo Baggins
From Heaven Lake
Frontline
FunnyBooks
Gabby Giffords
Gail Kump
Gallery 35
genealogy
General Eric Shinseki
genetics
Geoffrey Nunberg
Georgette and Lyn Mosbacher
George W. Bush
George Washington Bridge
Gerald Early
Gilbert King
Giller Prize
Ginia Bellafante
Giuliani
Glasgow
Glenn Beck
Global Citizen
Glynnis MacNicol
GoDaddy
Goddard Riverside Community Center
golf
Goodreads
Good Roads movement
Google
Google Places NYC
GOP
Gotham
Grace Kelly
Grant Lawrence
Grateful Dead
Graywolf Press
Great Gray Bridge tumblr
Green-wood Cemetery
Green Couch Sessions
Green energy
Greenland
Greenwich Village
Greg MacPherson
Gregory Peck
Greg Sargent
Grove Press
Guantanamo
Guinness Book of World Records
H.G. Wells
hank williams
Harbour Publishing
Hard Case Crime
Hard Rain Productions
Harold Meyerson
HarperCollins
Harry Belafonte
Harry Jaffe
Harry Truman
Harvey Pekar
Harvey Wang
Heavy Crude Video
Helen Radkey
Hell on Wheels
Henning Mankell
Henry Hudson Bridge
heresies
Herman Graf
Hey Ocean!
Hey Rosetta
Hidden Pony
Hidden Pony Records
Highline Ballroom
Hillary Clinton
Hill Country
Hillman Foundation
hiring practices
historic preservation
Hitchhiker's Guide to the Galaxy
hoboes
hockey
Hollywood
Homelessness
horses
Horst Faas
Houghton Mifflin Harcourt
House of Mirth
Hubris
Hudson River
Huffington Post
humor
Humphrey Bogart
Hungary
Hurricane Sandy
ICP
Idle No More
Igor Volsky
Imaginary Cities
Impact
Inauguration 2013
income inequality
Independent Book Blogger Awards
independent bookstores
independent publishing
Inferno
Ingmar Bergman
In the Night Kitchen
Investigative reporting
Ion Trewin
Iowa Caucuses
Ira A. Robbins
Iran
Ira Nonkin
Iraq
Iraq War
Irish
Isi Metzstein
Israel
J.J. Goldberg
J. Michael Orenduff
J.R.R. Tolkien
Jack Hoffman
Jack Holland
Jack Lew
Jack Reacher
Jacob Lawrence
Jalopy Theatre
Jamell Bouie
Jamelle Bouie
James Hidgon
James Kunen
James Lasdun
Jame Stewart
Jane Friedman
Jane Isay
Janet Robinson
Janny Scott
Japan
Jason Ashlock
Jay Rosen
Jay Smith
jazz
Jeannette Winterson
Jeep
Jeff Barth for Congess
Jeff Gerth
Jeff Kinney
Jeff Newelt
Jeffrey Dahmer
Jelly Roll Morton
Jennifer Homans
Jenny Allen
Jeremy Fisher
Jeremy Warner
Jian Ghomeshi
Jian Gomeshi
Jill Barber
Jim Holt
Jim Romenesko
Jim Shepard
Jim Tully
job layoffs
Joe's Pub
Joe Conason
Joe Gunther
Joe Jackson
Joel C. Turner
Joel Plaskett
Joel Turner
Joe Regal
John Cohen
John D. MacDonald
John Davis
John Dean
John Ford
John Hartnett
John Huston
John James Audubon
John K. Samson
John Le Carre
John Leventhal
John Maynard Keynes
John McCain
John Ossenmacher
John Sayles
Jonah Lehrer
Jonathan Bernstein
Jonathan Chait
Jonathan Cohn
Jonathan D. Moreno
Jonathan Franzen
Jonathan Krohn
Jon Krakauer
Jon Ronson
Jon Roson
Joseph McCarthy
Josh Marshall
Josh Ritter
JP Hoe
Jr.
Judd Legum
Judge David Sentelle
Judge Roger Hunt
Judith Butler
Julia Child
Julie Gold
K'Naan
Karkwa
Karl Rove
Karoli
Kat Edmonson
Katharine Weymouth
Katherine Boo
Katherine Bradford
Kathleen Edwards
Kathleen Sharp
Katie Hafner
Kay Ohara
Keith Olbermann
Keith Thomson
Keith Wallman
Kem Nunn
Kenneth Starr
Kent State
Ken Ward
Kenya
Keystone Excel
Keystone Pipeline
Kickstarter
Kids in the Hall
Kindertransport
kindness
kinship
KLH
Knight Foundation
Knitting Factory
Kobo
Kodansha
Kodansha America
Kodansha Globe
Komen Foundation
Kool 100 FM
Kris Doubledee
Kristen Gilligan Vlahos
Kurt Eichenwald
Kurt Mattingly
Kurt Opsahl
Kyle Brennan
Kyle Gallup
La Cave
Lance Mannion
Lance Weller
languages
Lawrence Ellsworth
Lawrence O'Donnell
Lawrence Wright
lay-offs
Leadbelly
Leanne Shapton
Lebron James
Lebron Stinson
LeftBankArtBlog
Lehman Brothers
Lemar Koethe
lending right
Leonard Cohen
Leslie Fratkin
Leslie Gore
Letters of Note
Lev Grossman
Levon Helm
Lewis Dvorkin
Libboo
libraries
Library Voices
Lilly Ledbetter Fair Pay Act
linguistics
LinkedIn
Lisa Christiansen
literary agents
literary awards
littering
Little Red Lighthouse and the Great Gray Bridge
live jazz
live music
Local Hero
Longreads
Louis Armstrong
Louisa Waber
Louis Moreau Gottschalk
Louis Riel
Louis Roule
Lou Reed
Lower East Side Tenement Museum
Lt. Gen. Roméo Dallaire
Ltd.
Lu Burke
Lucas Wittmann
Lucy Wainwright Roche
Lynd Ward
Lyons Press
M.J. Rose
MAD
Mae West
Magellan Media
Maggie Roche
Manchester Union-Leader
Manhattan
Manitoba
ManitobaMusic.com
maple syrup
Marc Berger
Marc Glassman
Margaret Atwood
Marina Warner
Mark Guarino
Mark Helprin
Mark Hosenball
Mark Owen
Mark Twain
Marsh Law
Martha Moran
Mary Jo Bang
Mary Norris
Mary Pickford
mass transit
Matt Barber
Matthew Barber
Matthew Yglesias
Matt Mays
Matt Taibbi
Maurice Sendak
Mavis Staples
May 4
Mayor Bloomberg
McSweeney's
Media, Blogging, Internet
Media Connect
Media error
media errors
Meet Your Google Neighbor
Meir Javendafar
Men's health
Mercury Lounge
Mercuy Ink
Metric
Metro Theater
Metuchen
M for Montreal
Michael Bell
Michael Bloomberg
Michael Chabon
Michael Connelly
Michael Goldfarb
Michael Grunwald
Michael Jacobs
Michael Kenney
Michael Lloyd
Michael Mann
Michael Powell & Emeric Pressburger
Michael Tomasky
Michelle Bachman
Michelle Obama
Michel Vrana
Mickey Cohen
middle class
Midnight Ramble
Mike Dash
Mike Shatzkin
Mikhail Prokorov
Miles Davis
militias
Miracle 3
Misogyny
Mitchell Leisen
Mitt Romney
MJ Rosenberg
modernism
Mohsin Hamid
MOMocrats
MOna's Bar
Mona's Hot Four
Mona Eltahawy
Mona Eltahway
Mondoweiss
Montreal
Mormonism
Mormons
Mother Jones
Mountain Meadows
Mountain of Names
Movable Type Management
Movember
Mr. Steve Wise
Mr. Stress
MSNBC
Mt. Washington Hotel
MTA
Muhammad Ali
Mull
Multiple Sclerosis
Murray Energy
Murray Waas
music
mysteries
Naomi Meyer
NASA
Natchez Trace
Nathan Cummings Foundation
National Book Awards
National Book Critics Circle
National Book Foundation
National Critics Book Circle
National Review
Navy Seals
NBA
NBCC
Neil Gunn
Neil Hope
Neil Young
Neoconservativism
net neutrality
Nevada 2012 Senate Race
New America Foundation
New Directions Publishing
New Hampshire
New Inquiry
New Jersey
New Republic
New School Graduate Writing Program
News Corp
newspapers
Newsweek/Daily Beast
Newtown
New Year's 2013
New York City & Bicycling
New York City parks
New York City Parks Dept.
New York Daily News
New Yorker
New York Post
New York Times
New Zealand
NFL
Nicholson Baker
Nick Lowe
Nick Webb
Nigel Nicolson
Nixonian
No Easy Day
NOIR Magazine
Nora Ephron
Norman Corwin
Norte Maar
North Beach
Novartis
NRA
NXNE
NY1
NY Observer
NYRB Classics
NYU
NY Underscore
offshore investments
Ohbijou
Ohio
Olympics
ombudsman
online abuse
Online identities
Open Culture
Open Road Integrated Media
Open Road Media
opera
Osama Bin Laden
Out of the Past
Over Fifty and Out of Work
Oxford University
Palestine
Pam Geller
Panorama City
Papa Joe Jones
Paper Bag Records
Parody
PassKontrol
Pat Buchanan
Pat Garofalo
Patricia Neal
Patrick Fitzgerald
Patrick Watson
Patti Smith
Paula Broadwell
Paul Krugman
Paul Robeson
Paul Ryan
Paul Strand
PBS
PBS NewsHour
peace
pediatric cancer
PEN
PEN American Center
Penguin
PEN Literary Awards
Penn Station
PEN World Voices Festival of International Literature
Personal Democracy Forum
Pete Hamill
Peter Beinart
Peter Canby
Peter Elkas
Peter Evans
Peter Jackson
Petermann Glacier
Peter S. Goodman
Peter Stampfel
Peter Winston
Peter Workman
Philip Kerr
Philip Turner Book Productions
Philip Turner Book Prouctions LLC
Philip Weiss
philology
photographic forgeries
photography
photojournalism
Picador
Pierre Berton
plagiarism
Planetary Group
Planned Parenthood
Plants & Animals
Plants and Animals
Plum Line
Poets & Writers
Political Animals
political skills
Politico
politics
Portage& Main
Pot Thief mysteries
Powell's Books
poynter.org
President Obama
press ethics
Prime Minister Stephen Harper
Prince Edward Island
Princeton Architectural Press
ProPublica
Pro Publica
PTSD
Public Assembly
Public Domain Review
public health
Publishers Group West
Publishers Weekly
Publishing for President Obama
Publishing Perspectives
Pulitzer Prize
PW Comics World
Queen's Gambit
Quill & Quire
Rabbi Marshall Meyer
Rachel Maddow
Rachel Sklar
Raconteur Books
radio
Radio City Music Hall
Radio Iowa
Rage Against the Machine
Rah Rah
Ralph Vaughan Williams
Ransom Center
rats
Ray Bradbury
Ray Chapman
Ray Harryhausen
Raymond Bonner
recess appointments
record stores
ReDigi
Regret the Error
regrettheerror.com
religion
religious intolerance
Republican convention
Richard Ben Cramer
Richard Engel
Richard Ford
Richard Gerard Kennedy
Richard Nash
Richard Pyle
Richey Piiparinen
Rick Danko
Rick Ungar
Riddley Walker
Ride
Rishi Dhir
Riverside Park
Robbie Robertson
Robert Caro
Robert Creamer
Robert Gray
Robert Henry Adams
Robert Luskin
Robert Mitchum
Robert Moses
Robert Wiersema
Rob Sheffield
rock n' roll
Rock Shop
Rockwood Hall
Rockwood Music Hall
Rolling Stone
Romare Bearden
Romare Bearden Foundation
Roméo Dallaire
Ron Suskind
Rosanne Cash
Roscoe Bartlett
Rose Cousins
Ross King
Royal City Band
Royal Pacific Motor Inn
Rudy Giuliani
Rupert Murdoch
Russell Hoban
Russia
Rust Belt Chic
Ruth Ann Steinhagen
Ruth Gruber
Rwanda
Ryan Reilly
Sabrina Eaton
Sally Kohn
samizdat literature
Samuel Freedman
Sam Zell
Sandy Hook
San Francisco
Sankaty High Yield Asset Investors
Sarah Silverman
Sarah Weinman
Scholastic Writing Awards
science
Scooter Libby
Scotland
Scott Turow
Scott Young
SCTV
secondhand records
Senator Sherrod Brown
Sensata
September 22
Seán Collins
Shadowy Men on a Shadowy Planet
Sheldon Adelson
Shelf Awareness
Shelf Awarenss
Shelley Berkley
Sherman Alexie
Shotgun Jimmie
Shred Kelly
Siberia
Sidney Hillman Foundation
Sidney Lumet
silent film
Simon & Schuster
Simon Wiesenthal
Sketchbook Project
skunks
Skyhorse Publishing
Slate
slavery
Sloan
Small Demons
Smithsonian
Smithsonian Magazine
snowstorms
social networks
Soledad O'Brien
Sonny Mehta
SOPA
Speakerfile
speech and developmental impairment
St. Louis Post Dispatch
Stan Bevington
Statue of Liberty
Steinway Pianos
stereo speakers
Sterling Publishing
Steve Conte
Steve Jobs
Steve Sebelius
Steve Wynn
stop motion animation
Stopmotionsolo
StorefrontBushwick
Studio at Webster Hall
sturgeon
subway tunnel construction
sugar
Suite for Calliope
Superman
Superstorm Sandy
Supreme Court
Susan Cahalan
Susan MacDougal
Susan McDougal
Susan Swain
suspense novels
sustainability
Suzzy Roche
SXSW
Sylvia Shiff Turner
Ta-Nehisi Coates
Taegan Goddard
Tamas Dobozy
Tara Grescoe
Tauchnitz Press
taxes
tax returns
TCM
teaching
Teddy Kumpel
Tere Tereba
Terminal 5
Terre Roche
The Atlantic
The Baby Thief
The Band
The Barber's Conundrum
The Black Angels
The Canary Sang But Couldn't Fly
The Crisis of Zionism
the Danks
The Double Game
The Drongos
The Godfather
The Golden Gate
The Great Gray Bridge
The Great Recession
The Great Schlep
The Hobbit
The Little Red Lighthouse
The Living Room
THEM
The Magnificent Sevens
The Mantle
The Matinee
The Men Who Stare at Goats
The New Yorker
The New York Times
Theodoric Meyer
The Onion
The Pack A.D.
The Pimps of Joytime
the Plum Line
The Politics of Truth
The Power Broker
The Roches
The Sadies
The Takeaway
The Visitor
The Weakerthans
The Well
Think Progress
ThinkProgress
Third places
Thomas Durant
Thomas Edison
Thomas Jefferson
Three Years Ago Today
Thurgood Marshall
time
time-keeping
Tim Holt
Todd Akin
Tolkien
Tom Morello
Tom Reiss
Tom Watson
Tom Wilson
Tony Hillerman
Tony Judt
tools
Tools of Change
Toronto
Tosca Cafe
TPM
Tracks on Tracks
trains
Travis McGee
Treasure of the Sierra Madre
trees
Tribune Media Company
Trouser Press
truth
tuberculosis
tumblr
TuneIn Radio
Turk Pipkin
Turtle Diary
Twitter
Two Coats of Paint
Tyler Drumheller
U.S. State Department
U.S. unemployment rate
unconference
Undercover Books
undersea life
Under the Banner of Heaven
Underwear bomber
Union Square Press
United Healthcare
upper west side
Urban Life
Urban Life & New York City
Urban Life & New York City
urban wildlife
US Armed Forces
used ebooks
US Treasury Library
Valerie Plame
Valobox
Vanguard Press
Verizon
veterans
Vietnam War
Vikram Seth
Village Voice
Vince Foster
vinyl LPs
Virginia
Virginia Quarterly Review
Virginia Woolf
Vish Khanna
VJ Day
Vladimir Putin
Vol. 1 Brooklyn
Voter ID
voters
Voting rights
Voting Rights Act
Voynich manuscript
W.N.P. Barbellion
Walker & Company
Wall St. Journal
Walter Huston
Walter Tevis
Walt Whitman
Washingtonian
Washington Monthly
Washington Post
Washington Times
Watkins Glen 1973
Weakerthans
wealth
We Are the City
Wendell Potter
Wendy Weil
WGBH
whistleblowers
Whitehorse
Wilco
Will Eisner
William Blake
William Styron
Willie Nelson
Will Schwalbe
Will Storr
Winnipeg
winter
WNYC
Woody Guthrie
Workman Publishing
World Book Night
World Radio Day
World Trade Center
WWII
Yale
Yep Roc Records
Yukon Blonde
Yuval Diskin
Zach Gray
Zadie Smith
Zerlina Maxwell
Zippy the Pinhead
Zola Books
zyzzva