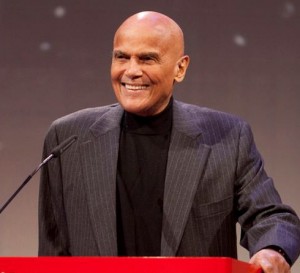 "We want a better America." These were the first words printed in the program of the 62nd annual Hillman Prizes. Reading them I experienced a moment of cognitive dissonance, for only a few days earlier Mitt Romney had uttered something similar at a campaign rally: "A better America begins tonight." However, the words in the program were spoken in 1946 by Sidney Hillman, a very different public figure than the presidential candidate, who had a very different public agenda than the quarter-billionaire politician. Hillman was President of the Amalgamated Clothing Workers of America, and he spoke them a couple months before his untimely death at age 59. The foundation that was later started in his honor has been giving out prizes for the best in advocacy journalism since 1950. Winners in previous years have included Murray Kempton, Bill Moyers, Spike Lee, Maria Hinojosa, and Robert McNeil and Jim Lehrer.
The latest rendition of the awards was held, fittingly, on May Day. I had been invited to attend by Tom Watson of causewired.com who asked more than a dozen bloggers to be part of a guest blogging contingent for this event at the New York Times Center. We were seated with a prime view of the presenters and recipients, with access to wifi so we could live tweet the proceedings. I emerged a few hours later, fired up and rededicated to the proposition that dedicated reporters, photographers, broadcasters, and authors really do make a difference in people's lives.
The evening kicked off with remarks by Bruce Raynor, President of the Hillman Foundation, who observed that while New York Times columnist David Brooks has over the past few years been naming recipients of his "Sidney" awards, named in honor of conservative thinker Sidney Hook, the Hillmans have been giving out their "Sidney awards" for decades, and I promptly tweeted that we were at the "progressive Sidneys." Here's a rundown on the honorees, with takeaways from the speeches, and photos from the evening, reproduced here from notes and partial audio tape. Corrections/additions welcome, please excuse any errors or omission; for further information, this link will take you directly to the Hillman Prize website.
2012 Canadian Hillman Prize winner (presented earlier)
Diana Swain, Timothy Sawa, Angela Gilbert
Scout's Honour
CBC TV Investigative Unit and the fifth estate TV program
This exposé revealed that for more than a half-century Scouts Canada, the counterpart to our own Boy Scouts of America, kept records on adults who abused children, while often failing to notify authorities of the criminal behavior.  Following the program, Scouts Canada launched an internal investigation and criminal charges are at last being filed against some offenders.
Sol Stetin Award for Labor History presented by Joshua Freeman
Nelson Lichtenstein, MacArthur Foundation Professor in History, University of California, Santa Barbara
Professor Lichtenstein observed that labor history as an academic discipline used to be "a stepchild" to business history, but that's no longer the case. The award cited his work on Walmart that documents how workers' rights are often subordinated to corporate rights.
2012 Hillman Prize for Newspaper Journalism, presented by Katrina vanden Heuvel
Heather Vogell, Alan Judd, John Perry
"The Atlanta Schools Cheating Scandal"
The Atlanta Journal Constitution
Katrina vanden Heuvel pointed that this award-winning, multi-part series was exemplary for having combined the coordinated efforts of the news department and the editorial board of the newspaper, adding that their reports on the school testing scandal gave weight to teachers' voices, and constituted a rebuke to the No Child Left Behind law. During the reception after the ceremony, I met Michael Mulgrew, president of the United Federation of Teachers (UFT) and Randi Weingarten, longtime president of the American Federation of Teacher (AFT), who told me that she knew of whistleblowing teachers in Atlanta who had themselves reported these abuses, but who were basically hung out to dry when authorities were slow to affirm the accusations. She said that without the AJC's reporting, the public may never have learned about the abuses.
2012 Hillman Prize for Photojournalism, presented by Susan Meiselas
Katie Falkenberg
"A Lasting Toll"
Los Angeles Times
From the moment Susan Meiselas began introducing this honoree and her project she was visibly emotional as she began describing the three families Falkenberg followed into the depths of the recession. A video from the project was then screened that opened with an African-American woman saying "Now the American Dream is just gettin' up every morning and makin' it. That's the new American Dream–surviving."
2012 Hillman Prize for Opinion and Analysis Journalism presented by Thomas Dubbs
Ta-Nehisi Coates
The Atlantic

Coates is a fave writer of many netizens and for a lot of us, hearing from him this night was a highlight of the program. His acceptance remarks centered around his father, also a central figure in his moving memoir, The Beautiful Struggle. Coates observed that his presence at that podium this night was directly linked to his father's childhood, then launching into a jazz-like personal statement.
"He grew up in deep poverty in north Philadelphia. . . .Raised by his father till he was age nine. . . . Came home from school one day at age six and saw all his possessions out on the street. Throughout it all though my dad was a really aggressive reader and a hardcore consumer of information in the days before there was an Internet. . . . My dad used to cut school and spend whole days at the public library just consuming information. . . . He went off to the Vietnam War as a young man because that was the way young men at that time saw the world. When he got out to the west, as so often happened throughout history, he was radicalized. He read The Autobiography of Malcolm X, read James Baldwin, came out of the war a totally different person, went into the Black Panther party. What was revealed to him in the Black Panther party was that if you really, really wanted to be radical you didn't engage in guns, you engaged in words. He left the the Black Panther party, became an independent publisher in west Baltimore. I was born into that business and from the time I was six years old I worked for my dad for way below minimum wage, as I was very fond of reminding, sometimes for a dollar an hour, some of the most tedious work you can imagine, but what I was being schooled on was that something that came back to me watching that video [Kate Falkenberg's video] and the introduction is that writing is a kind of war, writing is about fighting. My dad was able to understand that very well and impart that to me so that when I went off to Howard University as a young man, around 1995, The Bell Curve was published, suggesting that African-Americans are not as intelligent as the rest of the population, and I saw that and I said, "You know what, and I said, 'I'm going to war. I'm going off to war.'" So here I am almost twenty years later, not quite twenty years later, and here getting this award what I'm forced to say is that it isn't my award, that it really is my dad's award and it really is an award in the tradition he stands in, going back to Frederick Douglas, Malcolm X, people who recognized that the true war was in writing and that the true war was in reading. Thank you so much."
Loud and lengthy applause followed this personal testament from Ta-Nehisi Coates. The man is a star in the journalistic firmament.
2012 Hillman Prize for Book Journalism, presented by Harold Meyerson
Frank Bardacke
Trampling Out the Vintage
Verso Books
I've read Washington Post columnist Harold Meyerson for years, and so was excited to hear him introduce the author of this award-winning book, a biography of Cesar Chavez entwined with a history of the United Farm Workers union. He began by asking the audience to visit the website of the "embattled" American Prospect magazine, which is in perilous financial shape, and consider making a contribution so that they may continue publishing. His "duty done," he then moved on to say, "This year's book award isn't a good book, it is a great book, it is a masterpiece, it is the best nonfiction book I have read that has come out this millenium. . . . In the form of a brilliant, somewhat tragic, Homeric epic tale, a mediation on power and organizing on the tensions between charisma and democracy. . . . Frank [Bardacke] has been working on this book for a long time. . . . It has the best damn description of the work of Saul Alinksy I've ever read. . . . The comparisons of this week would inevitably be to the work of Robert Caro. . . . in the epic flow and the long time it took to put together, the countless interviews. . . . It is a compelling yarn, so put together it is an absolute page-turner."
Bardacke was gracious in acceptance, thanking his editor and explaining that his manuscript was at one point twice as long as the now-published book. He said, "I wish it were a cheerier story, but within the overall trajectory of  UFW . . . there are many inspiring stories, countless acts of ennobling human solidarity, thousands of strong people who fought an epic battle for justice, all of which deserved to be remembered. The heroes of my book are really unknown outside of their own communities and almost never written about. . .  They come from a tradition of Mexican agrarian radicalism, and they built the United Farm Workers in the Salinas Valley in the 1970s and in the 1980s they fought for democratic unionism and were defeated. That defeat was a prelude to the victory of the bosses in the 1980s. When I heard I'd won this award, I called one of the heroes in my book, and asked [him] what I should say. [He] said, 'Listen, you should tell these people, "We were not the first people in the history of humanity to fight a righteous battle against capital and lose, and we won't be the last. But as long as people continue to fight, our battle was not in vain."' And I would like to edit him just for a moment, with [his] permission, and make this a salutation on May Day and that is as long as people continue to fight, and remember those people who fought before them, then our struggles are not in vain. Happy May Day, everybody."
2012 Hillman Prize for Broadcast Journalism, presented by Rose Marie Arce
Yoav Potash
"Crime After Crime"
The Oprah Winfrey Network
This TV documentary is about Debbie Peagler and the miscarriage of justice she was forced to endure–nearly three decades of imprisonment in California for killing a boyfriend who had been abusing and battering her for many years. Filmmaker Yoav Potash observed that while DNA evidence was not at first admissible in all courts, all states do now accept it; and yet, evidence of spousal abuse will still not be looked at in many jurisdictions. This is the case, even though a very high percentage of incarcerated women are in the system for striking back at violent partners. Peagler's attorneys and advocates like Potash don't suggest that these women should be free of prosecution, but that their sentences should take into account their life circumstances and be in line with other criminal penalties. The video segment that was aired from "Crime after Crime" was brilliant and very moving. Debbie Peagler is at last a free woman.
2012 Hillman Prize for Magazine Journalism. presented by
Sarah Stillman
"The Invisible Army"
The New Yorker
Stillman's reporting tells a story I had never heard about before–of domestic workers from places like Fiji and other developing countries dragooned into serving as support personell to private military contractors on US bases in Iraq and other countries. They live in a kind of indentured servitude, unable to extricate themselves from war zones they've been plunged in to against their will. Stillman told us that at one point in Iraq, 1600 migrant workers rioted over inadequate food and dangerous conditions, yet this was not widely reported in American media.
2012 Hillman Prize for Web Journalism, presented by Danny Glover
Seth Freed Wessler
"Thousands of Kids Lost From Parents in U.S. Deportation System"
Colorlines.com
Wessler's work documents how 5,000 children whose parents have been charged with violations of U.S. immigration laws are caught up in a nightmare of inadequate foster care, separated from their parents and siblings for months and years. As Danny Glover pointed out, many of these are kids American citizens–having been born in the United States–but they are caught in a heartless bureaucratic limbo. Wessler spent months investigating these cases.
2012 Hillman Officers' Award for Public Service, presented by Harry Belafonte
Tom Morello
Solo musical artist, member Rage Against the Machine, activist
Harry Belafonte took to the stage with a cane, but showed no other signs of his eighty-five years. He began by lauding Bruce Springsteen and his new album 'Wrecking Ball,' as well as Woody Guthrie, Paul Robeson, and Pete Seeger. He said none of these artists would be silenced, and neither will Tom Morello. Morello–who has been active in the Madison, Wisconsin, protests pushing back against Governor Walker's efforts there to curb workers' rights–mentioned that he had a few hours earlier been near Wall Street in an OWS protest during which he feared he might be arrested and unable to make the Hillman celebration, but he had in the end avoided detention. He continued that we live in a country where some people are free to choose whether they're going to drive their Rolls Royce or Lamborghini, while other folks must choose which dumpster they're going to pick from for what they hope will be their next meal. Morello left the podium and moved to a mic stand where two guitars were waiting for him. In the Woody Guthrie tradition ("This Guitar Kills Fascists"), Morello's instruments carry a message too. One guitar is emblazoned with "Black Spartacus," while the other bears the  message, "Whatever It Takes."
Morello's rousing numbers, his own "Union Town" and Woody's "This Land is Your Land"–which he called our "alternative national anthem," including a seldom-sung verse, brought all of us in the audience to our feet, stamping feet and clapping hands. It was a fitting end to an inspiring program that celebrated the power of the people, followed by a reception where honorees and celebrants mingled for another hour. The photos below were taken by me, and by the Hillman Foundation photographer where indicated. Thanks to Tom Watson, and great fun meeting so many fellow bloggers, including new friends Jamil Smith, Anna North, Mark Engler, Lindsay Beyerstein, Deanna Zandt, Anna North, Sady Dolye, Amanda Marcotte, Adele Stan, Marc Faletti, Jill Filipovic, Jenn Pozner, Rebecca Spicuglia, Katie Halper, and others.
http://philipsturner.com/wp-content/uploads/2016/11/GGB_Logo.png
0
0
Philip Turner
http://philipsturner.com/wp-content/uploads/2016/11/GGB_Logo.png
Philip Turner
2012-05-13 13:12:08
2012-05-13 17:17:38
Prizing Great Advocacy Journalism at the Hillman Awards