July 17 Update–A Note to Great Gray Bridge Readers: A reader of my blog saw the post below and thought it's possible that Alamo Drafthouse Cinema may not come to the Metro Theater in NY after all, that it may not happen. I agree there's certainly been no improvement to the site yet and I concede the news was reported in Huff Post more than 4 months ago. There's a possibility something could go wrong, but I doubt it. I've found the Huff Post story was triggered by a blog post on the Alamo site. I just don't think they'd have announced the Metro renovation without a proper deal. We shall see soon, if they really are planning to open in 2013.
—-
I was excited to discover that Austin, TX–based Alamo Drafthouse Cinema–an innovative chain of movie houses that combines film and food–are going to renovate and reclaim the handsome Metro Theater on Broadway at 100th Street in Manhattan, which has been neglected and empty for nearly a decade. This is great news for the Upper West Side! Coincidentally, the Metro Theater marquee is featured in the series of urban marquees that my wife Kyle Gallup has recently been painting, as seen here.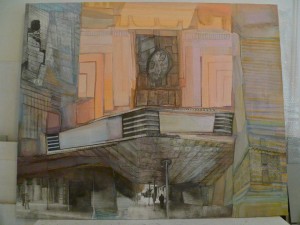 Following Kyle's piece is shot of the Metro's Art Deco facade, in a photo borrowed from the Alamo Drafthouse Cinema Facebook page, which you may 'like.'
Alamo Drafthouse Cinema is also opening a location in Yonkers, just north of New York City, so they're clearly aiming for a major presence here in the metropolitan area. On the web page for the Yonkers location, they are already soliciting local applicants for positions with the company.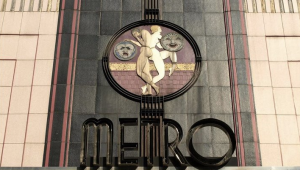 http://philipsturner.com/wp-content/uploads/2016/11/GGB_Logo.png
0
0
Philip Turner
http://philipsturner.com/wp-content/uploads/2016/11/GGB_Logo.png
Philip Turner
2012-07-15 12:20:52
2012-07-17 22:45:29
Alamo Drafthouse Cinema Coming to NYC!