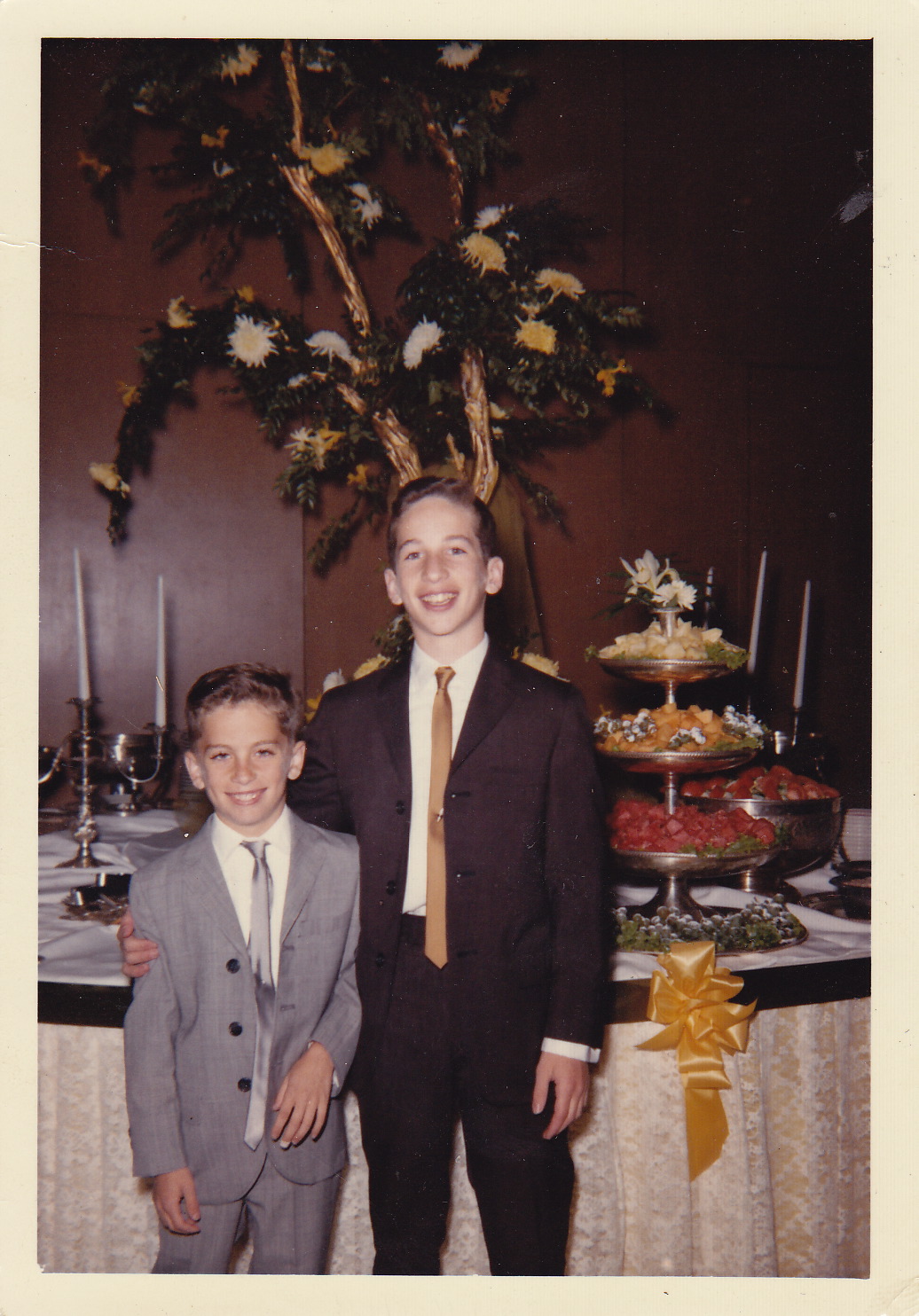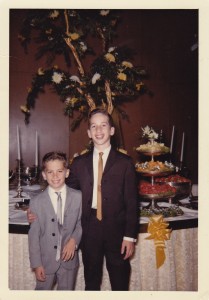 In this old photo I'm getting a hug from my brother Joel at a reception celebrating his Bar Mitzvah, circa May 26, 1964, which would've been Joel's 13th birthday. I'm about 9 here. Looking at the image, I can almost remember the day.
Joel died suddenly in December 2009. A few years later, on what would've been his 61st birthday, I posted this remembrance of him here on The Great Gray Bridge.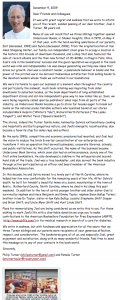 Obits also ran in the Cleveland Plain Dealer, Publishers Weekly, and Shelf Awareness.
Thinking about him, as I do often, because Joel was a gregarious, social person, I know he would've enjoyed and thrived amid the advance of social media the past seven years. He had started on Facebook at the time of his death, but none of us, including him, was so aware yet, of how our lives would be influenced by this new media. Joel had early in his adulthood worked as a reporter, and always retained a prodigious appetite for knowing about what was happening in society; he really enjoyed talking with people, asking them questions, hearing what they thought, and offering his views on the matters at hand.  He and I didn't share all the same politics, but the ways we thought about things were similar in many ways. He was a kind of social philosopher, and in 2000 ran for Congress on the Libertarian line in a Cleveland-area district. Growing up 3-4 years apart, we encountered many events as a pair in our five-person family—along with our sister Pamela, the eldest + our folks, Earl and Sylvia. We experienced events together, like the JFK and RFK assassinations. I recall be awoken the morning after Bobby Kennedy had been shot, our mom telling us as she woke us that day.  The summer of 1970, Joel and I drove from Ohio out to California and spent six weeks camping in a redwood forest. During that trip we adopted our dog Noah. I relate much of that personal history on this Great Gray Bridge webpage. Joel is much missed by all who knew him.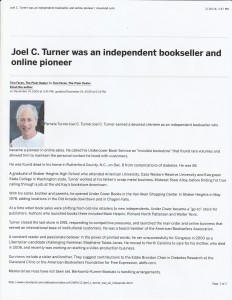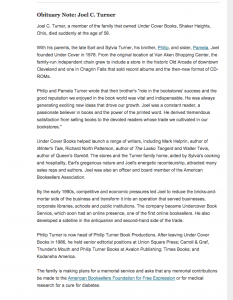 http://philipsturner.com/wp-content/uploads/2016/02/Joel-13-PT-9.jpg
1484
1036
Philip Turner
http://philipsturner.com/wp-content/uploads/2016/11/GGB_Logo.png
Philip Turner
2016-02-18 16:53:03
2017-12-08 19:50:34
#TBT—Remembering Joel C. Turner, All the Way Back to May 1964