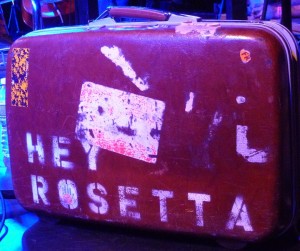 During the often too-lengthy interlude between sets at a music venue, I will look for band members to say hello to, either the band that just finished a set, or the outfit coming up. I know the musicians may be busy, trying to tear down or set up, so I sometimes refrain, especially if they look crazed at all.
But Thursday night, when I went to see Hey Rosetta! at the Knitting Factory in Brooklyn, right after opening act Ivan & Alyosha
had finished their exceptionally fine harmonizing, I recognized the cellist of Hey Rosetta! and introduced myself. His name is Romesh Thavanathan. We had a friendly, brief chat and I told him I'm a
CBC Radio 3 member,
pointing to a R3 sticker on my tote bag. He seemed glad I'd said hi. Later, during their set, we enjoyed making eye contact with one another as he bowed his cello and played guitar.
Thursday's show was very well attended, with quite a few Canadians in the house, and lots of New Yorkers, everyone really into the music. I later learned from Hey Rosetta!'s twitter feed that they'd been on the road for "Over 2 months, 40-something shows, over 3 countries. Last one in Philly now. What a whirlwind it's been." I heard from a fan I met on the floor that before coming to Brooklyn, the penultimate show of their long tour, they'd been in Boston; now learning they were evidently still heading south to Philadelphia, before heading back home to the big rock in the North Atlantic–I see they were charting a typically back-assward itinerary for touring musicians.
Hey Rosetta! plays a kind of anthemic, almost orchestral rock, with many tempo changes and lots of dynamic shifts, from tranquil to more energized passages. They are a six-piece, or put another way, a standard 4-piece–two guitars + bass & drums–added to which is a string section, cello and violin. Lead singer and songwriter Tim Baker, who also plays rhythm guitar and piano, has an appealing, quite muscular voice full of longing and power. Lead guitarist Adam Hogan is a towering figure, bending off great screaming licks with huge hands on the neck of his red hollow-body electric, while the rhythm section of bassist Josh Ward and drummer Phil Maloney chunks away, racheting up the songs into increasingly dynamic territory. Cellist Romesh and fiddler Kinley Dowling soar above the thrashing concord down below. In a set that lasted about 75 minutes, the band played several songs I had enjoyed on their Radio 3 band page, including "Seeds," "Yer Spring," "I've Been Asleep for a Long, Long Time," and "Yer Fall." They played two rousing encores before the house lights came up.
As the happy crowd began filing out, I went to the merch table and bought a CD of their early release "Plan Your Escape" and "Red Songs," a cool sort of single/EP pressed in red vinyl. (Baker's evidently fascinated with songs using "red" in their titles, as there are many such spread across their three albums.)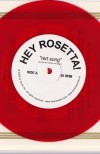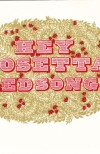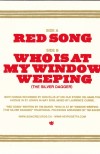 I bought the music from their tour manager Joey, who was pleased to hear I'd be blogging about the show and putting up photos on my website. I told him I'd send him a link when it's all posted. He too was glad I'd chatted him up.
It was a great night of music, and I was so glad I got to hear these folks who'd been traveling for two months, but who gave a great show and displayed no signs of road weariness. Hey Rosetta! is a great band with intelligent songwriting, empathetic vocals, terrific instrumental playing, and are a very exciting live act. If you enjoy well-played and intelligent songwriting, I urge you to seek out their music online and go hear them when they come to your town.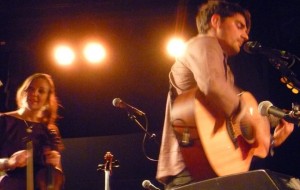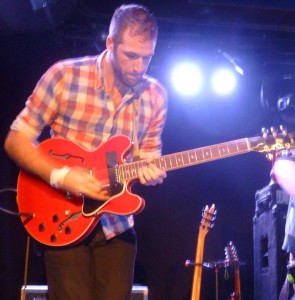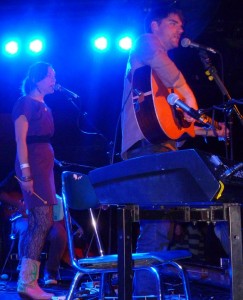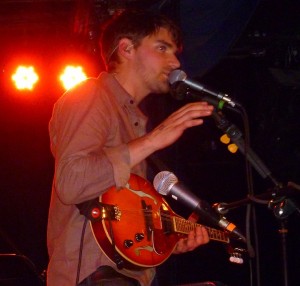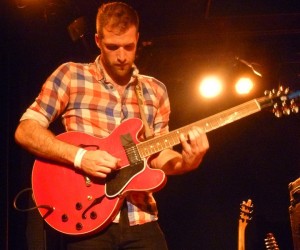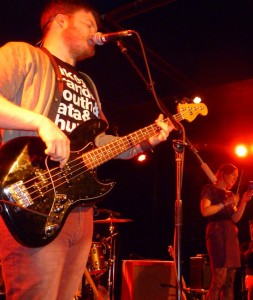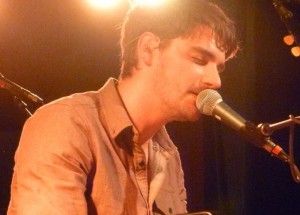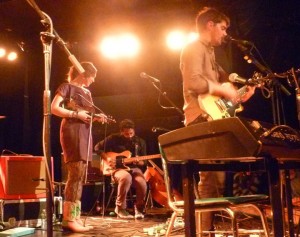 http://philipsturner.com/wp-content/uploads/2016/11/GGB_Logo.png
0
0
Philip Turner
http://philipsturner.com/wp-content/uploads/2016/11/GGB_Logo.png
Philip Turner
2011-12-04 11:56:21
2011-12-08 15:27:54
Hey Rosetta! Plays Brooklyn--Newfoundland Comes to New York