June 5 Update: As you can read below, I was planning to put the Book Expo America (BEA) live stream on my site, but I found the link for it brings with it a jarring, noisy ad that disturbed and annoyed readers on my site the few hours I had it up as a preview. If you do want to view the live stream, I recommend you go to the BEA site and watch it there. Meantime, below is an updated version of my original post previewing BEA, which stands as relevant as when I first put it up last week. Now, I'm off to the first full day on the convention floor at the Javits Center!
—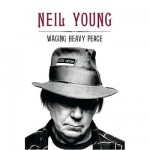 May 31
Next week I will be attending Book Expo America (BEA), the book industry's annual convention which I've been attending regularly since 1978, when with my family I began operating the bookstore Undercover Books. In those days it was known as ABA, named for the American Booksellers Association, the trade group that then ran the show. It's a sturdy annual rite of rededication to the creative and commercial enterprise that is book publishing where acres of forthcoming books are displayed at publishers' exhibit stands; authors sign advance reading copies (ARCs) for booksellers and librarians; and book biz friends who haven't seen each other for at least a year meet and re-meet and share their enthusiasms for the upcoming year's new books.
This year I will be working BEA with a new client, a Toronto company called Speakerfile who've hired me as an affiliate of theirs in NYC, representing them to publishers, publicists, agents, and authors. They're building a great platform–think eHarmony®–with conference organizers and meeting planners on one side and experts and authors on the other. If you are an author who does public speaking–or you work with authors, experts, and thought leaders who speak in public–and are eager to have more and better bookings, I suggest you visit Speakerfile's website to get a sense of what they're building, and ask me for more information. To make it easy if you want to learn more, I've placed a promo spot at the upper right corner of my site–a click on it will take you right to Speakerfile's home page. CEO Peter Evans will be at BEA, so please ask me for an introduction or a demo of their platform. If you're looking for us, much of the time we'll be at Bowker's stand.
Also, for the first time I will be at BEA as an accredited member of the press, covering the event for this blog.One perk that bloggers have been offered is the chance to live stream on our websites the BEA's own video feed of the convention from the Javits Center. So beginning next Tuesday, June 5 through Thursday, June 7, I invite you to visit this site where you can vicariously channel the experience of BEA.(A warning: the embedded link currently begins with an e-reading ad at high volume, so you may want to mute your volume for about ten seconds.) I have no input about which events they'll be carrying but I suggest you keep an eye out for these two possible highlights:
♦ Wednesday, June 6, at noon when Patti Smith will engage in a conversation with Neil Young, who in October will be publishing his memoir, Waging Heavy Peace. June 5 Update: I've been told that due to permissions and rights issues, BEA will not be able to live stream this event. To view the BEA live stream, go to the BEA's own web site.
♦ Tuesday, June 5, 3:00 PM, when Ami Greko and Ryan Chapman host 7x20x21. In this rapid-fire program speakers have 7 minutes and 20 powerpoint slides to present their publishing   obsessions. Participants are
*Statistician Nate Silver, who writes the FiveThirtyEight politics and polling blog at the New York Times
*Shelia Heti, author of Ticknor and the upcoming How Should a Person Be?
*Robin Sloane, former Twitter employee, writer, media inventor, and creator of the much-lauded tap essay Fish.
*D. T. Max, writer of the upcoming David Foster Wallace bio, Every Love Story Is a Ghost Story.
*Dan Wilbur, creator of Better Book Titles, a blog which offers this replacement title for "Much Abo about Nothing": "An Extremely Complex Lie Will Clearly Solve Everything."
*Jason Booher, book jacket designer & creator of the cover for Nick Harkway's Angelmaker, featuring an incredibly-hard-to-crack code the solution to which will be revealed to the audience!
I will also be reporting on this site about BEA, so please be sure to check back often for convention coverage!
http://philipsturner.com/wp-content/uploads/2016/11/GGB_Logo.png
0
0
Philip Turner
http://philipsturner.com/wp-content/uploads/2016/11/GGB_Logo.png
Philip Turner
2012-06-05 05:00:58
2012-06-05 07:12:27
Working with Speakerfile at BEA, June 5-7