For the fourth consecutive year I've traveled to Toronto for the North by Northeast festival (NXNE); to see my client ExpertFile.com; and hold some publishing meetings. I am having a great week and have been posting frequently on Twitter and Facebook about the great events I've attended, and on the sister blog to this one, HonouraryCanadian.com, where I wrote about comedian and podcaster Marc Maron's rousing keynote remarks.
Late last night I lucked in to an impromptu show at the great venue the Cameron House w/one of my musical heroes, Matt Mays. He had been invited by frontman Sam Cash to sit in with his band the Romantic Dogs. Matt began by leading the band, and the audience, in Neil Young's "Helpless." Matt and I spoke afterward, exchanging heartfelt appreciations. I conveyed my condolences for the sudden loss last year of his bandmate Jay Smith. He thanked me for remembering his old friend. I told him about Honourary Canadian and he told me he was already a reader of the blog. Thrilled to hear that, I gave him my card for which he thanked me and said it would be going in "a special place." Here's a shot of Sam and Matt from last night: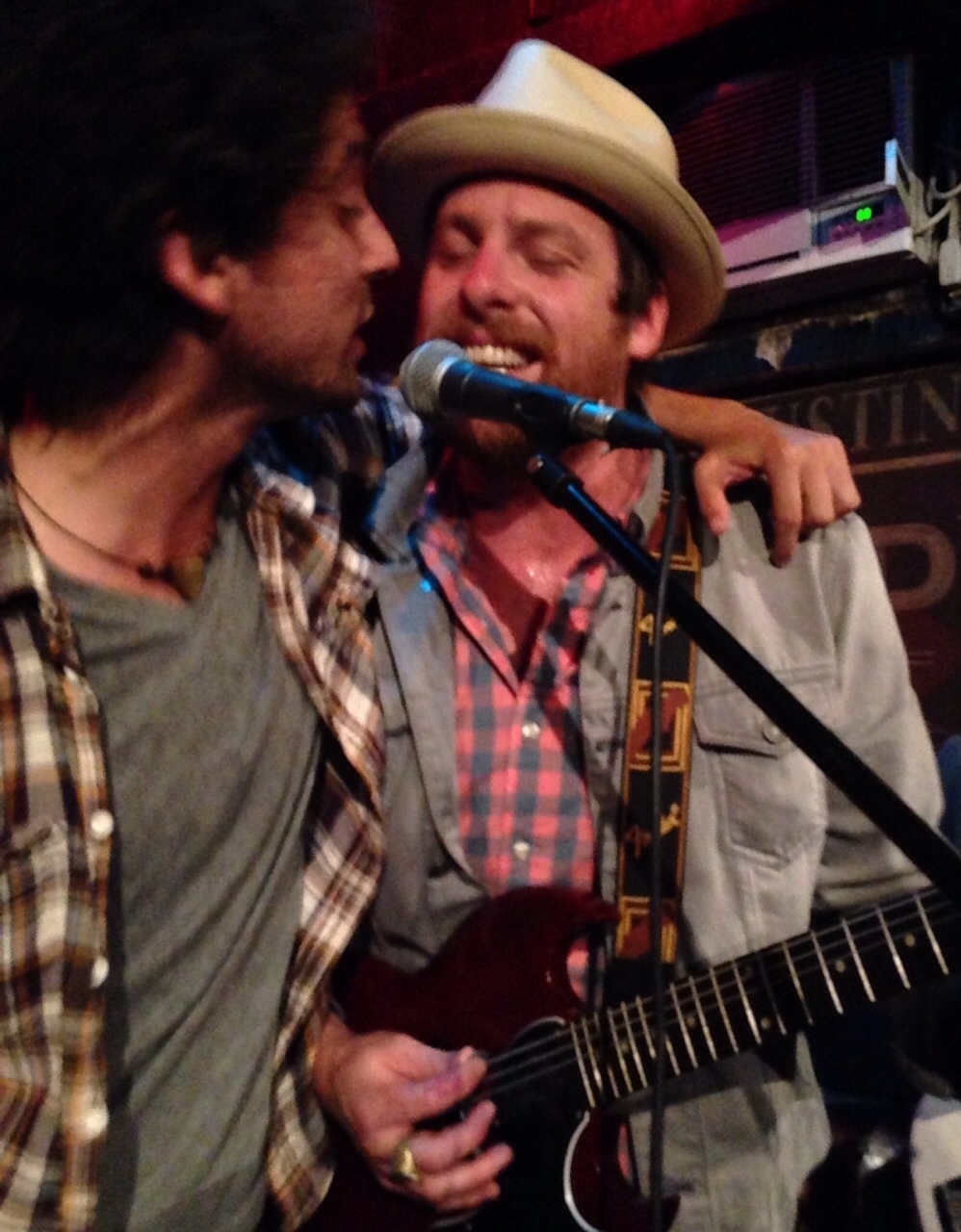 I'll also be posting more here about NXNE after I return to NYC next week.
http://philipsturner.com/wp-content/uploads/2016/11/GGB_Logo.png
0
0
Philip Turner
http://philipsturner.com/wp-content/uploads/2016/11/GGB_Logo.png
Philip Turner
2014-06-22 10:03:13
2017-08-13 22:52:16
Happy in Toronto at NXNE